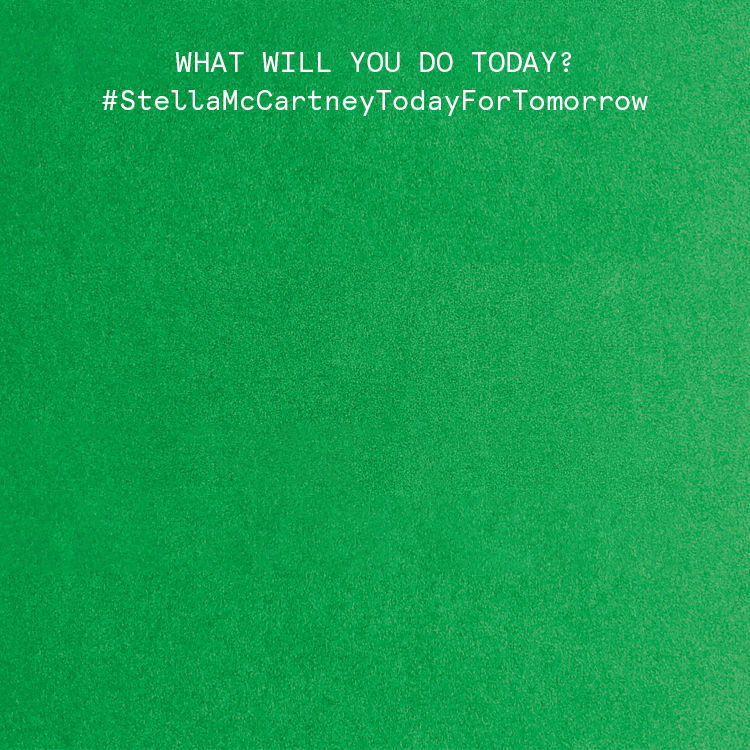 The Stella McCartney Today for Tomorrow Award
We're incredibly excited to be launching the first ever Stella McCartney Today for Tomorrow Award, championing the next generation of young activists in our ongoing fight against the climate crisis.
Our Summer 2020 Runway Show is coming up on September 30th in Paris, and we want use it as a moment to talk about all of the inspiring activism taking place across the world right now. The amount of young people who are fighting for the future of our planet has moved Stella, which is why she is launching her first ever award to celebrate a new generation of change agents and eco-warriors under 25 who are kicking ass for Mother Earth.
The winner of the award will receive a mentorship programme with a member of the team at Stella McCartney HQ and a donation to the eco or animal welfare charity of their choosing, as well as important recognition for their vital work. But this is not just about an award. It's about all of us coming together lift up every single person who is making a change. Every action counts!
All you have to do to take part is upload a video to Instagram nominating your chosen person using #StellaMcCartneyTodayForTomorrow and tell us why that person is so special. Be sure to tag them so we can find them.
The winner will be announced soon, and will be judged by a panel of inspirational people. Stay tuned for more!
Read the terms and conditions here.