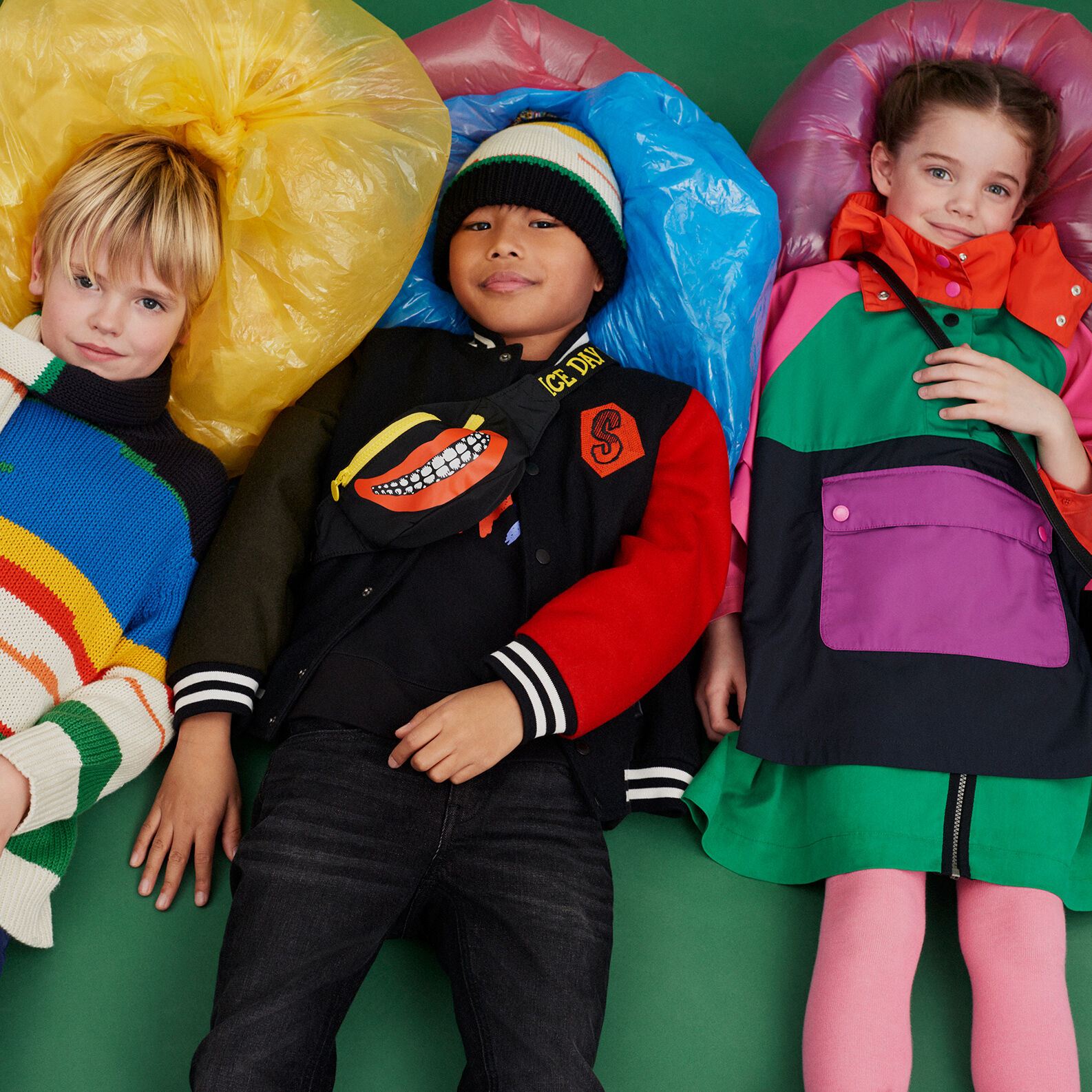 Stella Kids have fun with recycling
This back to school season, get their thinking caps back on with our new campaign film, which shows kids how their waste can hurt our planet.
In the UK alone, 2.3 million pieces of litter are dropped every day. That's a lot of litter bugs! Prevention starts with education, so we have created a special litter bug film to help kids learn a little about the importance of recycling, while having a bit of fun in the process.
Beyond simply picking up litter and disposing of your waste properly, recycling can also come from the clothes you choose to wear. All of the plastic fibres used in our Stella Kids collection are created from materials that would otherwise go to landfill. We also use eco-friendly materials like organic cotton and sustainable viscose—another way we are working to build a better future for our little ones.