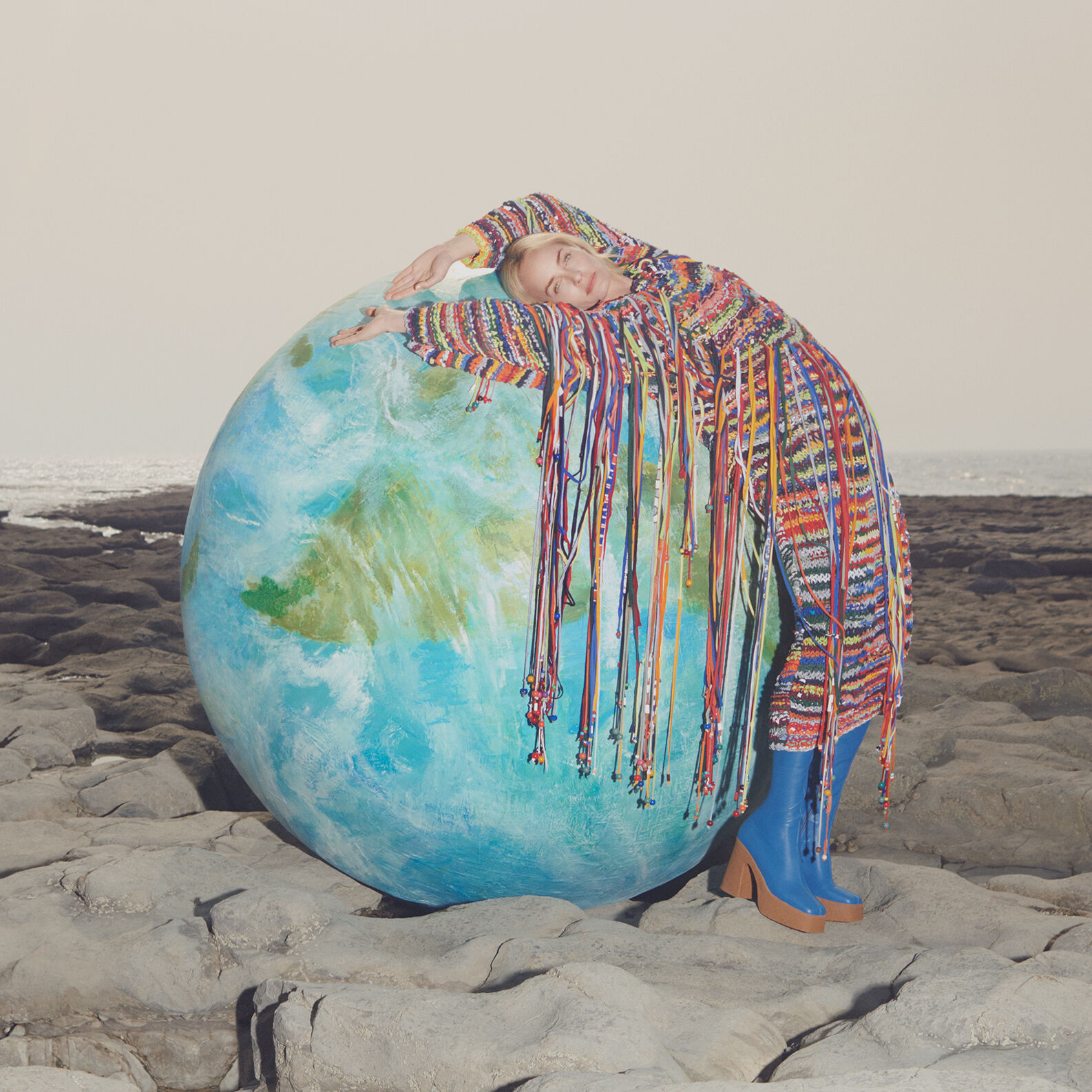 Agents of Change: The Winter '19 Campaign
Featuring members of Extinction Rebellion, #StellaWinter19 reminds us that in an era of climate crisis, action is more important than ever.
Stella has been an authority on creating positive change for decades, leading the conversation and breaking new ground since launching her sustainably-led label in 2001. But this season her campaign is making a stand for the future of our planet like never before. Joined by world-renowned environmentalist Jane Goodall, members of activist group Extinction Rebellion and a cast of change agents, #StellaWinter19 takes a moment to remind us of the beauty of nature and what we need to do to protect it.
Shot amongst the stark beauty of the Welsh coast by photographer Johnny Dufort, the striking images celebrate the British landscape in all its glory, capturing the cliffs of Llangattock Quarry and the sands of Nash Point. Stella hopes that by showcasing these beautiful locations and encouraging people to stand together, she will inspire them to join the fight against global warming, while having some fun in the process.
A series of "5 ways to save the world" videos launch the campaign, sharing information and kick-starting the conversation with Stella's signature irreverence. Models Amber Valetta, Chloe Pearson and Emma Laird share their take on empowering the planet, with messages like "Make your voice heard", "Ditch coffee cups" and "Be kind". A second campaign film, narrated with a reading by Jane Goodall of a poem by Jonathan Safran Foer, will be released next month. Stay tuned for more.
The accompanying collection upholds this powerful message, as Stella continues to use sustainable fabrics like organic cotton, sustainable viscose, recycled polyester and ECONYL® regenerated nylon, while introducing traceable alpaca, recycled cotton and upcycled pieces like bags and dresses. Pieces will be available to order from September.
Follow the campaign on Instagram and join the conversation with #StellaWinter19.