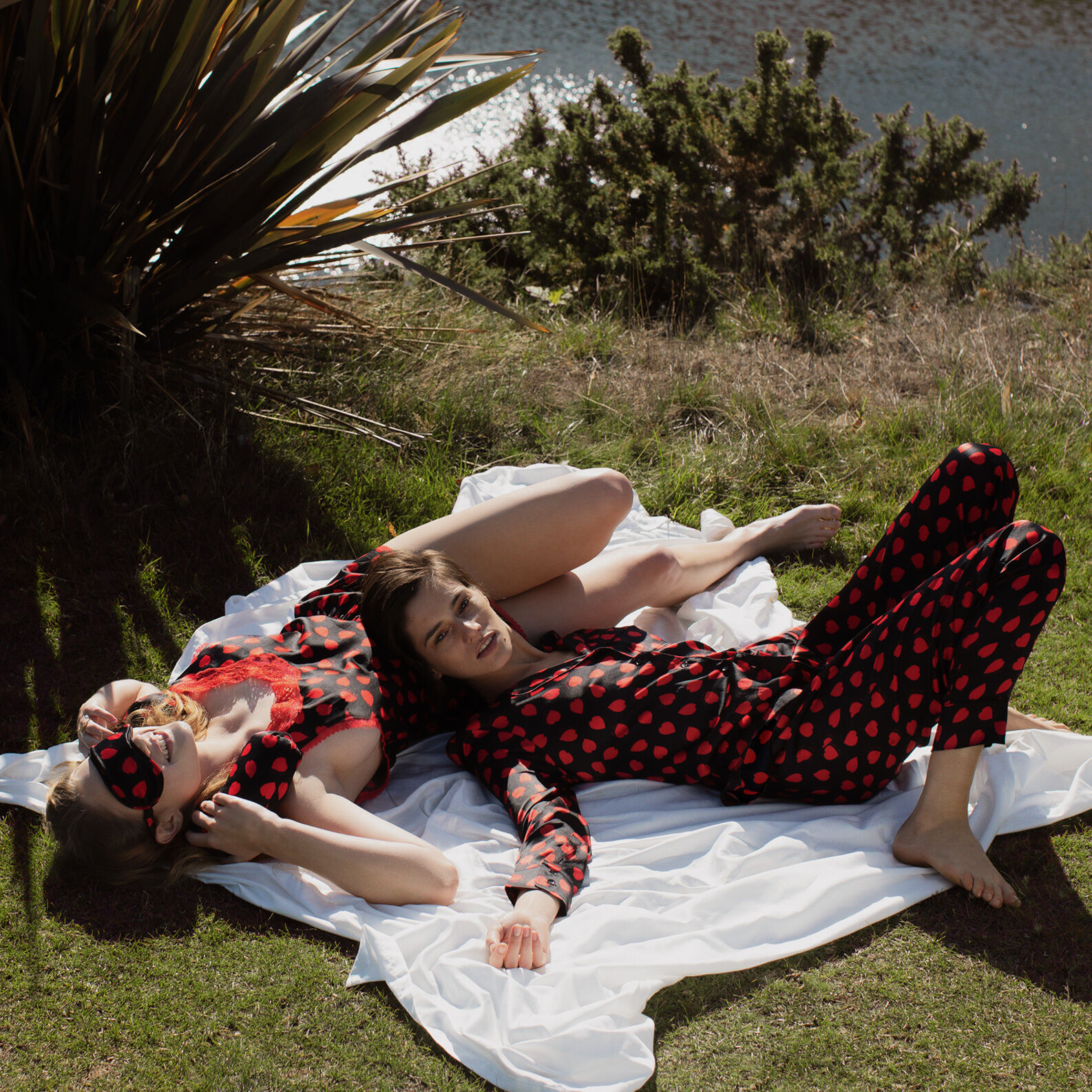 A new season of Stella Lingerie
The new Stella lingerie campaign is a dreamy afternoon in an English country garden, starring Aida Blue and Callie Dixon.
Designed to inspire confidence with comfortable and flattering fits, the new collection is a modern combination of softness, sportiness and playfulness—featuring lace sets, printed sleepwear and transparent pieces.
The 'Grace Glowing' bodysuit is made in silky 'pelle ovo' fabric, with bonded trims to ensure an invisible fit. Luxurious silk pyjamas are lifted with bright red heart prints and a matching lace-trimmed eyemask, while Stella stars decorate the 'Betty Twinkling' briefs and bodysuit in tonal black.