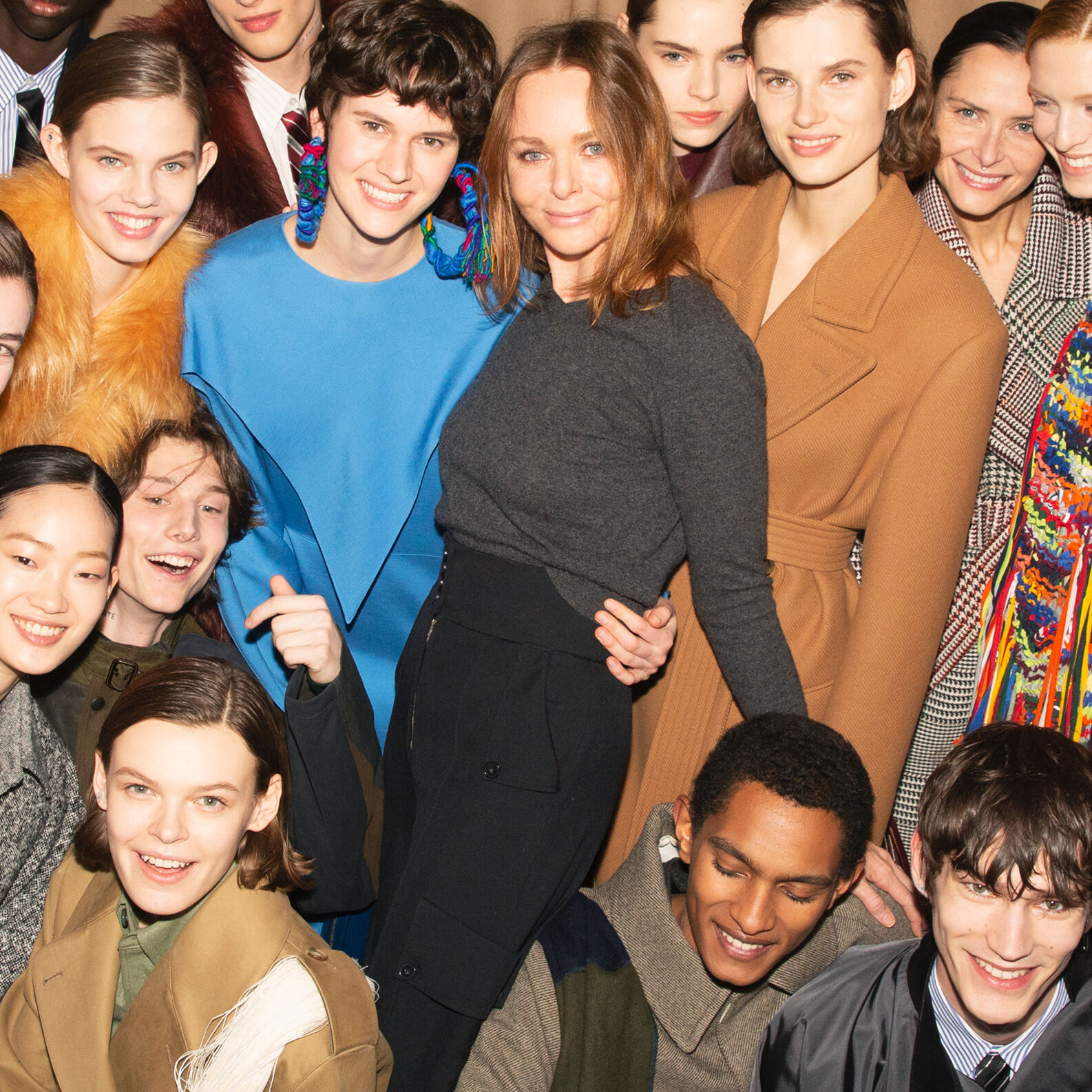 Dedicated to the ones we love: The Winter 2019 Runway Show
With a runway flooded with heartfelt dedications from the #ThereSheGrows campaign, the Winter 2019 runway show was a love-filled celebration of strength and sustainability at Paris' opulent Opéra Garnier.
Projecting a powerful persona, the collection evolves our signature contrast of strength and softness while looking to the past, present and future. Uniting Northern Soul references, fluidity, utility and upcycling, it is a collection designed to empower everyone to look and feel their best.
Models fired down the runway to a high-energy playlist of songs like 'Post That' by Leikeli47, 'Slippin' by Jaded, Black Caviar and Anthony and Cleopatra and 'Get Wavey' by Redlight. Special guests included Alexa Chung, Anna Wintour, Janelle Monae, Lewis Hamilton and Maisie Williams.
Stella says of the collection: "We've tried to create pieces that you want to hand down from generation to generation; pieces that you want to keep forever. They again cross over between masculine and feminine and blur the lines—not only between generations—but between genders. It is donated by the past through upcycling and dedicated to the future."
These upcycled pieces included oversized, multicoloured dresses made from vintage T-shirts which have been stripped, knotted end to end and knitted for a deconstructed look. A more refined take on this theme were quilted, tonal-tapestry coats and monochromatic dresses.
This season we joined forces with iconic British brand Hunter to create a selection of statement-making rubber boots for men and women, and they may well be the most sustainable ever made. They are crafted from natural rubber and feature Yulex sock inserts, which is a plant-based alternative to neoprene.
Eminent artist Sheila Hicks created exclusive textile adornments for the show, which she explains should be "worn like medals of honour for bravery". These colourful pieces are draped over or wrapped around the body, designed to be wearable works of art.
Sustainability is at the forefront, as with all of our collections, with sustainable viscose, organic cotton and Eco-canvas also used. We hope that the collection and the surrounding #ThereSheGrows campaign will inspire others to live greener lives, embrace circularity and look toward a greener future.
To learn more about the #ThereSheGrows campaign, visit our Instagram page or visit stellamccartneyshow.com.