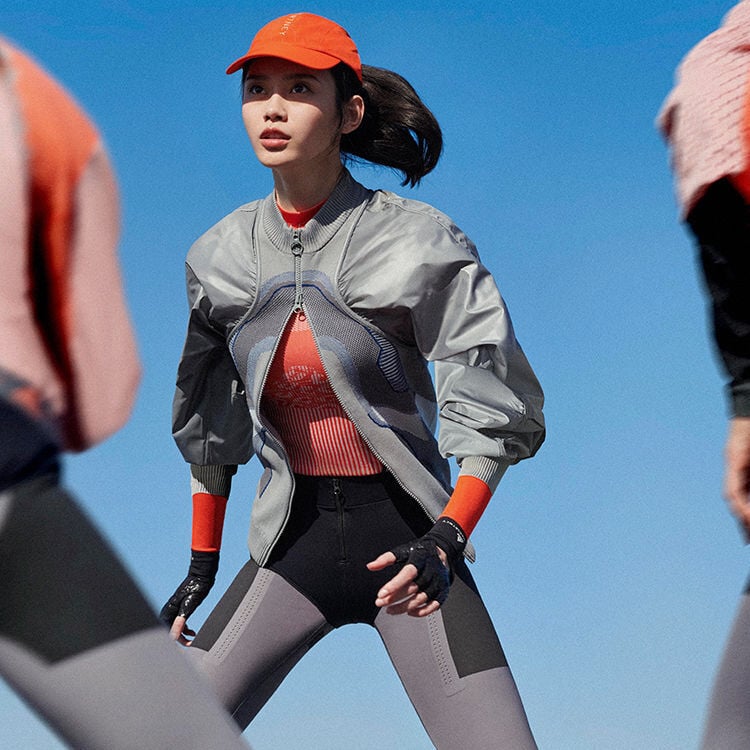 Change creators: the new adidas by Stella McCartney campaign
Fusing the power of nature with the possibilities of human potential, starring Ming Xi.
Celebrating the launch of the new adidas by Stella McCartney sustainable sportswear collection, the 'Change Creators' campaign showcases raw environmental imagery alongside trailblazing individuals, with the message that we work together, we can create positive change for the future. Stella explains, "We want to push things in the right direction, we want to push things and we're not playing safe, so to be a change agent you've got to really have a strength, you've got to be committed, but you have to be working towards the greater good and I think that's what we do at Stella McCartney".
Innovation is key to all of our adidas collections, and this season is no exception, with almost 70% of pieces in the collection made from recycled materials. The collection is also one of the first to utilise 'LYCRA FITSENSE+'—a dynamic material engineered to sculpt and support the body in a featherlight, moisture-wicking and breathable new fabrication.
I believe we all have a responsibility to work towards creating the future that we want. This shared belief is why adidas and I continue to innovate and grow together. We are constantly evolving our commitment to sustainability, which goes back over a decade, by finding new ways to create ethical performance sportswear that women can not only look good in, but also feel good about wearing.
Stella McCartney