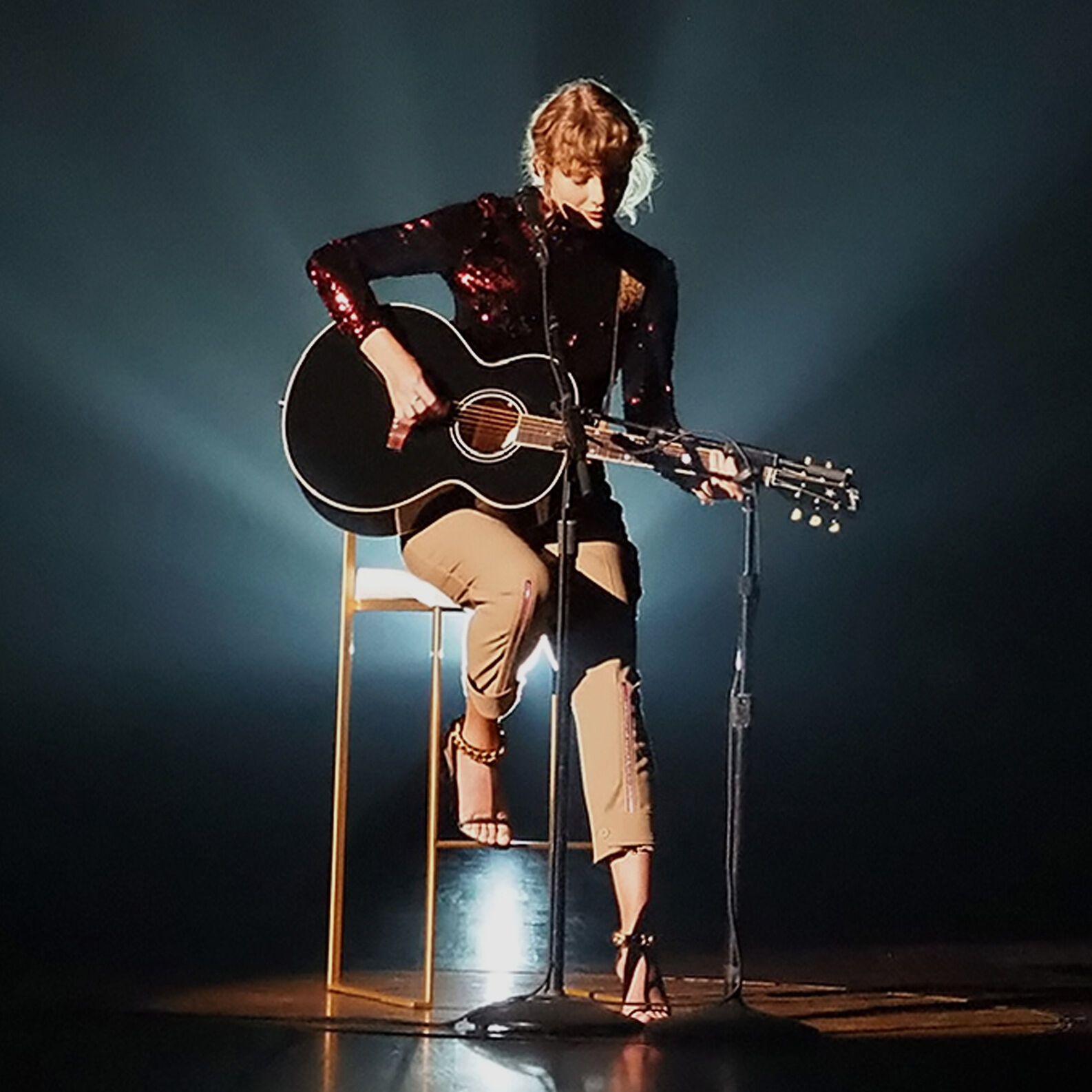 Stella McCartney and Taylor Swift collaborate on one-off sustainable pieces
Bringing a moment of unexpected joy to 2020, Taylor Swift was in Stella on both the covers of her surprise albums dropped this year: evermore and folklore. The pair are long-time friends and collaborated on last year's "Stella x Taylor" merchandise capsule in support of the Lover album. Now, that partnership evolving.
Stella is creating a series of one-off sustainable pieces for Taylor to wear whilst promoting evermore and folklore – an edit of which were worn during the 2020 Academy of Country Music Awards, on the December 2020 covers of Rolling Stone and Entertainment Weekly. This conscious narrative is elaborated on in the exclusive 23 Old Bond Street Autumn Winter 2020 collection.
The limited-edition 23 Old Bond Street AW20 collection includes a series of rare, one-off garments made from unused fabric and repurposed old stock as part of a larger push towards circularity. This has been emboldened by our recent McCartney A to Z Manifesto – putting into words Stella's values and aesthetic vision, brought to life in partnership with 26 global artists.
In this same spirit of artistry, each 23 Old Bond Street piece is a unique collector's item and has a special handwritten note from Stella sewn into it. The capsule incorporates fashion codes from the ready-to-wear Autumn 2020 collection and Runway Collection including puffers and wool coats with flannel prints, motifs and beaded embroidery inspired by Russian-born French artist Erté and vegan, cruelty-free alternatives.
Our iconic, vegan Falabella and Logo bag have also been reimagined in new cruelty-free materials and colour iterations, available in a variety of sizes. New this season are a series of felt berets with a zipper hardware detail.
The 23 Old Bond Street Autumn Winter 2020 collection is available exclusively at our 23 Old Bond Street flagship in London. Experiences pieces first-hand by booking an in-store or virtual store appointment.