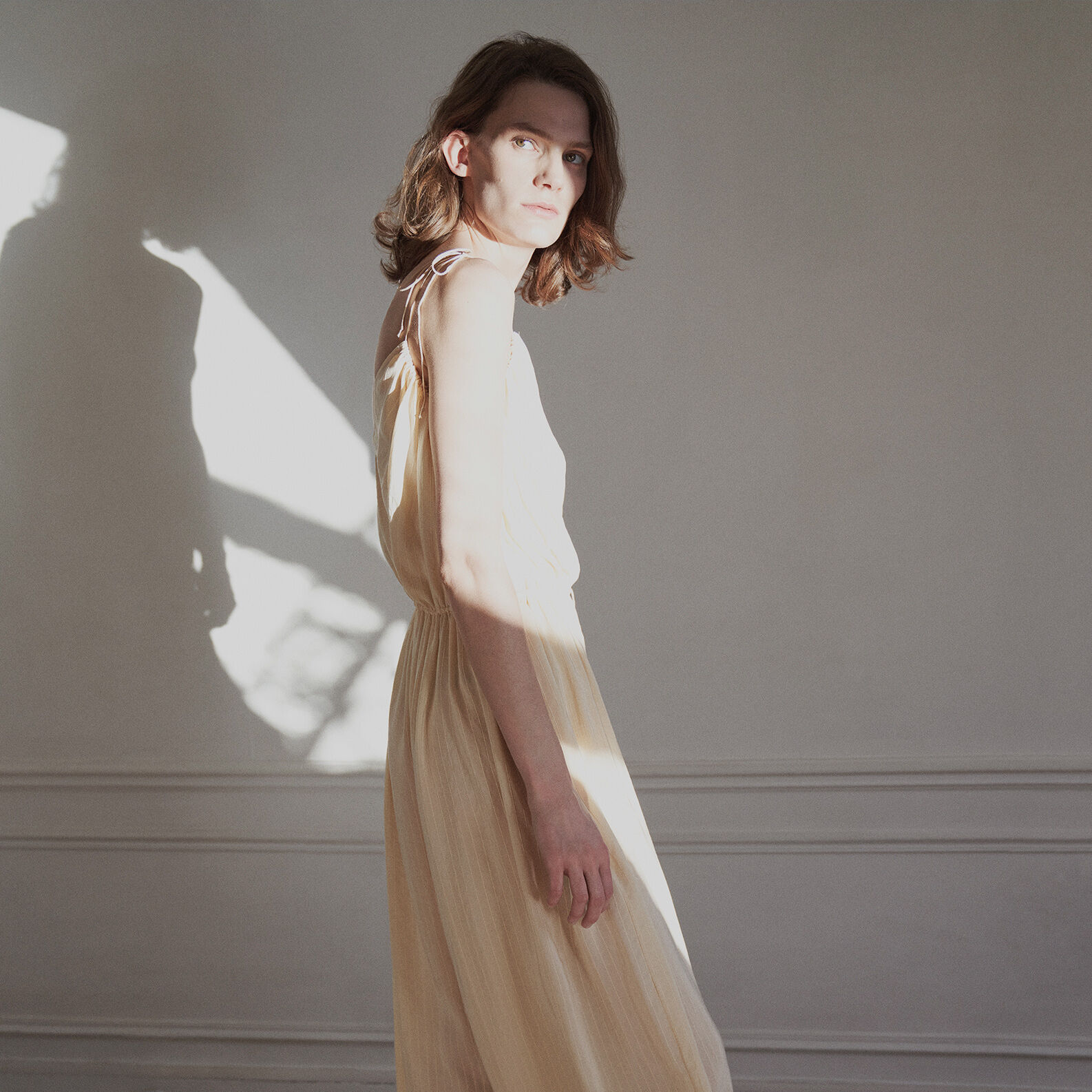 (Re)open to possibilities: 23 Old Bond Street Limited Edition Collection
The 23 Old Bond Street Limited Edition Collection is now exclusively available at its namesake, our recently reopened London flagship. Come and experience one-off, customised womenswear pieces crafted from leftover materials.
The 23 Old Bond Street Limited Edition Collection personifies our commitment to a circular economy, made with fabrics from previous collections – creating the most unique items, with the least waste. Each garment also has a special note from Stella sewn into it, making it truly one of a kind.
Exploring the unique beauty of our 23 Old Bond Street Limited Edition Collection pieces, model Lena Hardt is captured by her husband, photographer Richard Jensen. Shot in their Parisian flat during lockdown, the campaign embodies atmospheric similarities to our Old Bond Street store – serene and intimate, accessible and naturally familiar.
"The 23 Old Bond Street Limited Edition collection pieces are casual and accessible, while simultaneously far from ordinary. The colours and patterns take you elsewhere, but Lena remains real. All the patterns and colours inspired me – they created, in a way, colour blocks of pattern over Lena which were a pleasant surprise," explains Richard Jensen.
"My poses for this story were very natural. Shooting in my own apartment, knowing what my husband likes in pictures and also looking at the clothes and the spirit of the brand – it all made a lot of sense," comments Lena Hardt.
Discover the 23 Old Bond Street Edition Collection in the Members and Non-Members Only private room on the third floor of our London flagship – a secret 'interchangeable' space where we host VIPs, exhibitions and exclusive events. The store is now reopened in compliance with government regulations, and with the safety of our team and customers in mind and at heart.
To explore the 23 OBS Limited Edition Collection in-person, please contact our Old Bond Street store team to book an appointment.