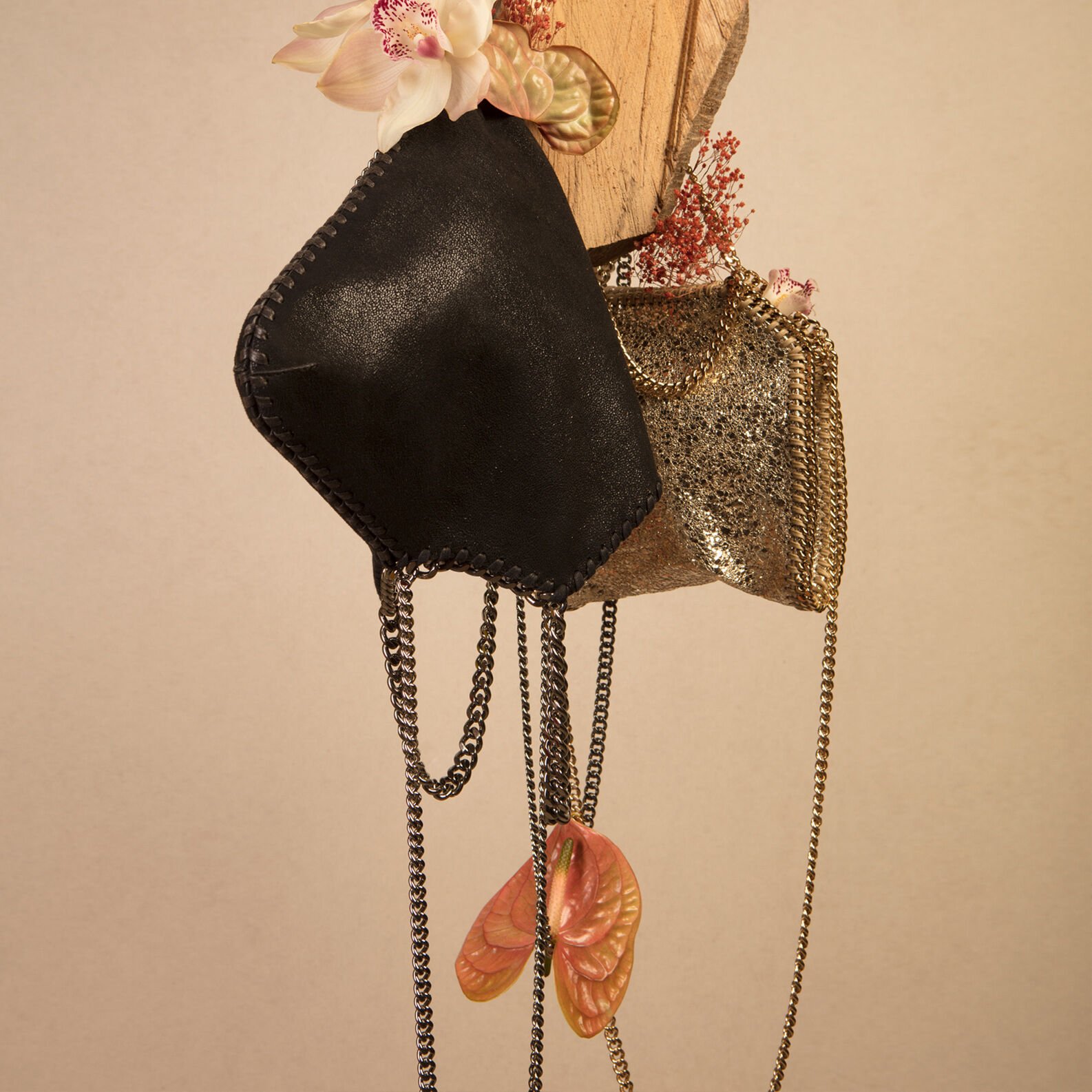 (Re)discover-the-iconic-falabella-bag
Our iconic Falabella bag is immediately recognisable for its diamond-cut chain and vegan, slouchy body – a signature Stella dichotomy of feminine and masculine energies, a playful contrast of hard and soft. Handmade cruelty-free in Italy, its debut in Winter 2009 was a conscious rebellion against the belief that luxury bags must be made from leather. Today, its timeless design continues to push boundaries and evolve with our sustainable mission.
Stella's mother, photographer, vegetarian and animal-rights activist Linda, raised her children in the British countryside to keep them grounded. It was there that she developed a lifelong love of horses – inspiring the Falabella's name, in honour of a favourite breed.
This love of animals is woven into the Falabella's very fabric, with an Italian artisan hand-punching each hole and ringing the aluminium chain through our vegan Shaggy Deer – a process that takes over 3 hours. A special coating gives this cruelty-free material its luxurious texture and durability, with an environmental impact up to 24 times lower than animal leather.
Committed to a kinder, more sustainable fashion industry, our Falabella bag's iconic bag chains bring an ethical attitude – created from infinitely recyclable aluminium. Its monogram satin linings are also made from recycled polyester sourced from post-consumer waste like water bottles.
Keeping our edge, we are making our Falabella even more sustainable by innovating recyclable, upcycled and bio-based alternatives as part of our commitments to circularity and regenerative solutions. Stay tuned, more to come soon.