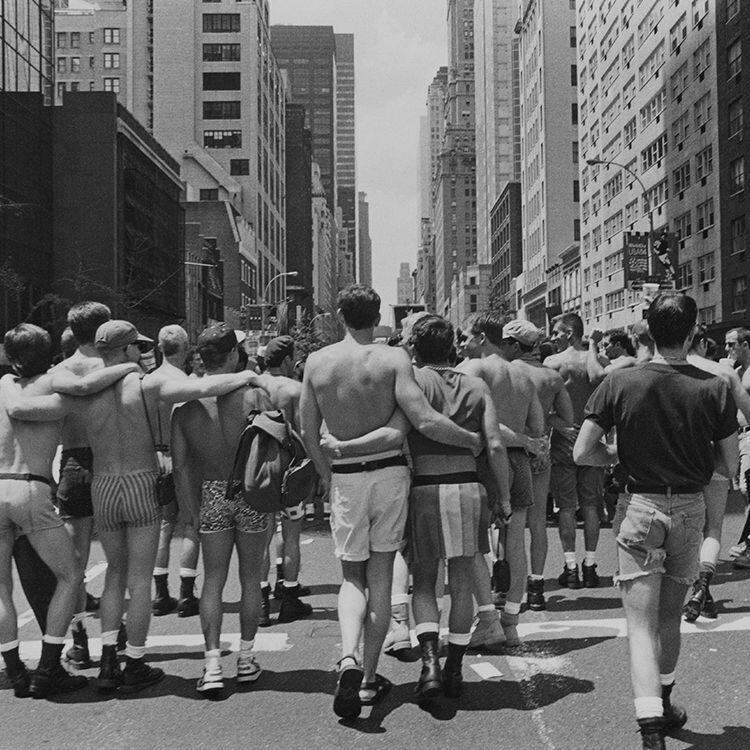 Making a stand for equality with our new Stonewall capsule
To honour the 50th anniversary of the Stonewall Riots, we have created an exclusive capsule in partnership with Saks 5th Avenue to help raise funds for the Stonewall Inn Gives Back Initiative.
There are few more revolutionary moments in LGBTQ+ history than the Stonewall Riots in New York City, which acted as a catalyst for the first ever Gay Pride March and the Gay Liberation Movement. Equality is incredibly important to us here at Stella and we are proud to have created a capsule to support such an important cause, with a portion of all proceeds being donated to the Stonewall Inn Gives Back Initiative.
The 'WE ARE OPEN' print—seen across a T-shirt, hoodie and handbag—is directly inspired by actual graffiti found on the Stonewall at the time of the riots; a piece of graffiti that appeared in many iconic images and became a visual emblem for the gay liberation movement. Rainbow embroidery also represents the movement as a global symbol for equality.
We have been joined by actors Nico Tortorella and Michael Urie for the campaign, as well as co-owner of the Stonewall Inn Kurt Kelly and journalist Michael Musto. All have acted as gay rights activists in their respective fields, embodying the spirit of the movement and the pieces we have created.
Discover the capsule exclusively at our Los Angeles and New York stores and at Saks 5th Avenue for a limited time. Learn more about Stonewall Inn Gives Back here.