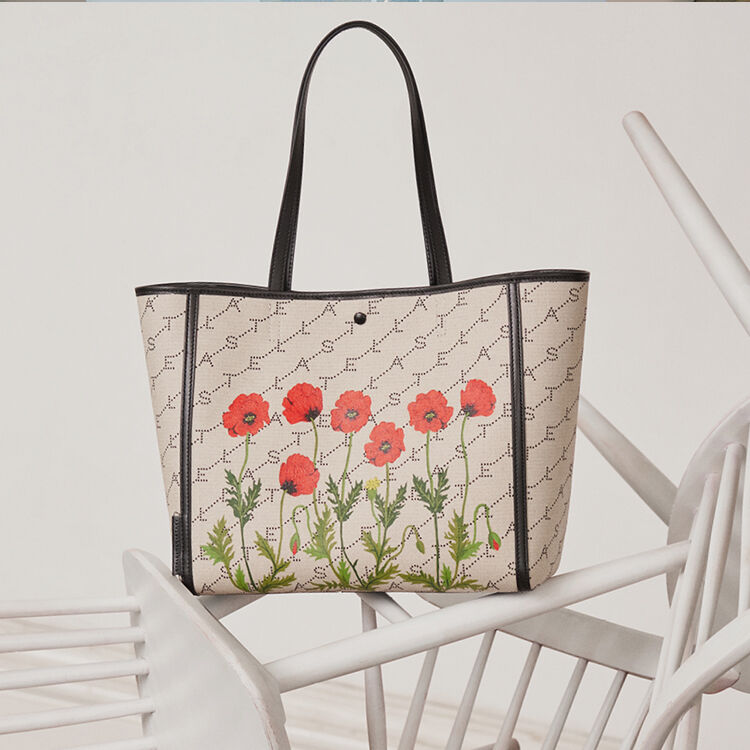 Make it personal with the Stella personalisation service
Featuring monogramming, hand-painted motifs and playful shoe charms, the Stella McCartney personalisation service allows you to customise your pieces to create something truly bespoke.
See store availability below.
MONOGRAMMING
Your initials will be hand-painted by a local artist onto our handbags or small non-leather goods in a range of hues. Our monograms are offered in three custom typefaces—Stella, Linda and Paul—each with the personality of the person who inspired it.
HAND-PAINTED MOTIFS
We offer a range of motifs brimming with Stella spirit, including unicorn, dice and signed heart designs. For Lunar New Year, we have a limited-edition pig motif to celebrate the year of the pig, and for Valentine's we are offering lace heart and 'All is Love' graphics. Each is also hand-painted by our local artist onto select handbag silhouettes.
SHOE CHARMS
Available on any lace-up style, our shoe charms are a playful and eclectic take on monogramming. An alphabet of polished gold lettering in our exclusive Stella, Linda and Paul typefaces is available, as well as heart and star charms. For Lunar New Year, we are also offering a limited-edition pig charm.
STORE AVAILABILITY
Hand-painted motifs and monograms are now available at:
23 Old Bond Street, London
Galeries Lafayette, Beijing
IPM, Shanghai
WeChat (China only)
Shoe Charms are now available at:
23 Old Bond Street, London
Landmark Mall, Hong Kong
Harbour City, Hong Kong
Sogo, Hong Kong
Reel, Shanghai
IAMP, Shanghai
Chengdu, China
Hand-painted personalisation will be expanding into the USA and Breeze Taipei in March 2019, and Elements Hong Kong in April 2019.