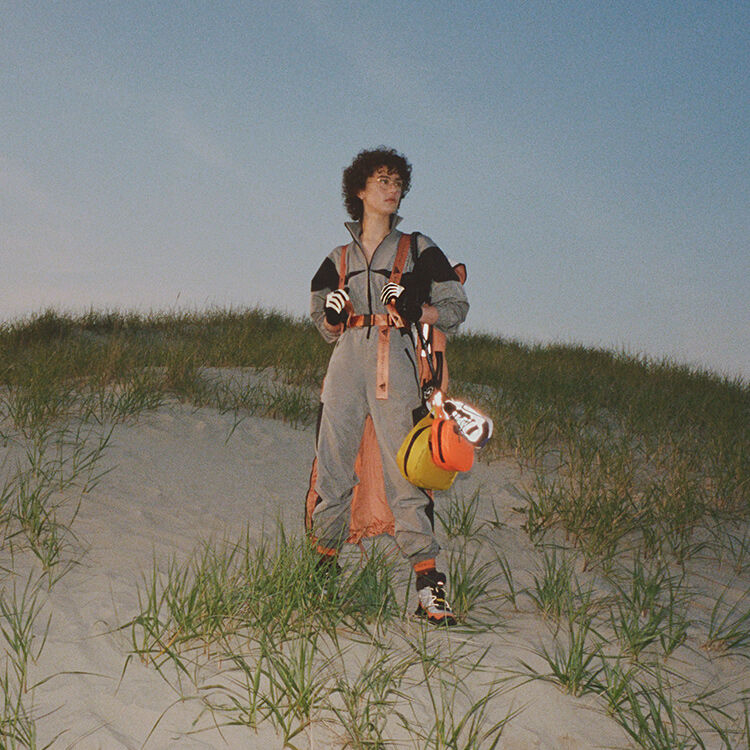 Venture into adidas by Stella McCartney AW21: EARTH EXPLORER
Positive movements should never be contained – they should be championed. EARTH EXPLORER, the latest drop from adidas by Stella McCartney AW21, is a versatile range of multifunctional, sustainable pieces supporting next-generation change-makers as they reconnect with nature and the outdoors. Artist and activist Ella Emhoff is the face of the campaign, bringing the conscious collection to life through a diary-style film and images capturing Mother Earth's terrains at a time when they need our protection most.
It's really important that coming out of this we as a society start to really hone in on sustainable practices that help protect the environment. This is an issue that is really easy to not confront and almost give up, but I truly think that that alone should be the reason we fight even harder.
Ella Emhoff
On boulders, by water, in trees – Emhoff's visuals share her self-sufficient journey, highlighting the importance of nature for wellbeing and escapism. She is joined in the campaign by emerging alternative R&B artist Audrey Chu as well as activists Alima Lee and Yanece Cotto.
When creating this campaign, we really wanted to be able to support next-gen explorers on their adventures within nature through a multi-functional collection.
Stella
EARTH EXPLORER pieces blend tactical silhouettes with technical innovations – including a multi-purpose Sleeping Bag Puffer Jacket, designed for maximum versatility and with WIND.RDY technology. The sleek All in-One Shiny Bodysuit is made from 100% recycled form-fitting fabric, and features AEROREADY technology for added dryness and comfort.
The Winter COLD.RDY Boots have been designed to keep warmth locked in with an insulated sock and advanced technology, a step towards fashionability, functionality and sustainability – innovated with PRIMEBLUE, a high-performance recycled material made in part with Parley Ocean Plastic.