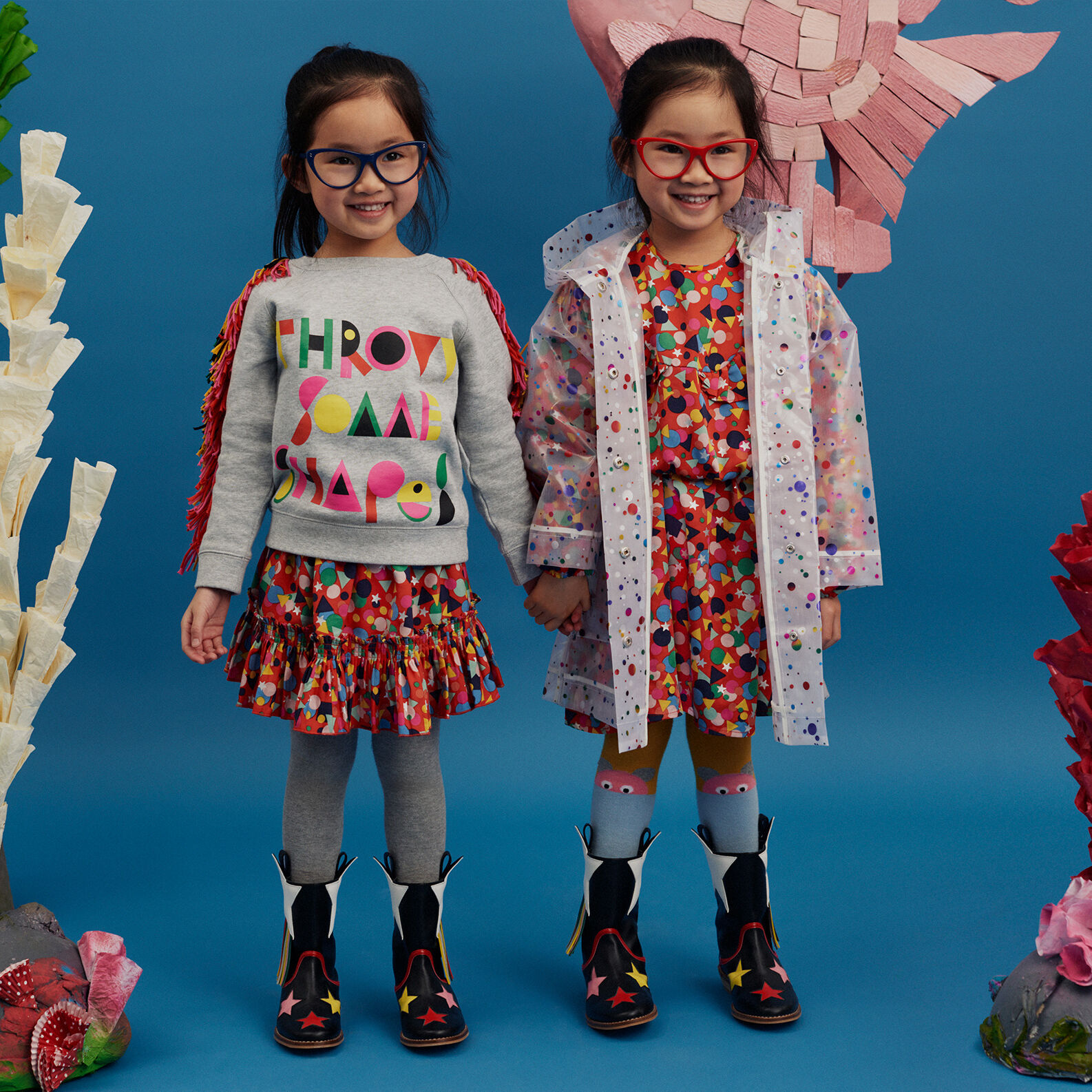 The Unhappy Fish: teaching kids about ocean plastic
The Stella Kids Spring/Summer '19 campaign is here, and it's a fun film that helps kids understand how plastic waste is hurting our friends under the sea.
Plastics are entering our oceans at an alarming rate, with enough plastic in our waters to circle the Earth 400 times. Change starts with the grown-ups of the future, which is why the new Stella Kids campaign tells the story of The Unhappy Fish and his friends to give kids a deeper understanding of what happens to what we throw away. The film reminds us that if we reduce plastic pollution, we can make our unhappy sea creatures happy again.
The Spring/Summer '19 collection supports this message by offering more sustainable choices, with all plastic fibres used coming from recycled materials. This helps keep waste out of landfill and out of our seas by recycling textile waste, plastic waste, fishing nets and more to create fabrics like ECONYL® regenerated nylon and recycled polyester.
For boys, bomber jackets and sweaters are emblazoned with spirited dragon motifs, and for girls, dresses, skirts and jackets are decorated with our colourful polka dot print. There are also marching band jackets to give looks a cool costume element and hiking boots to add toughness and practicality.