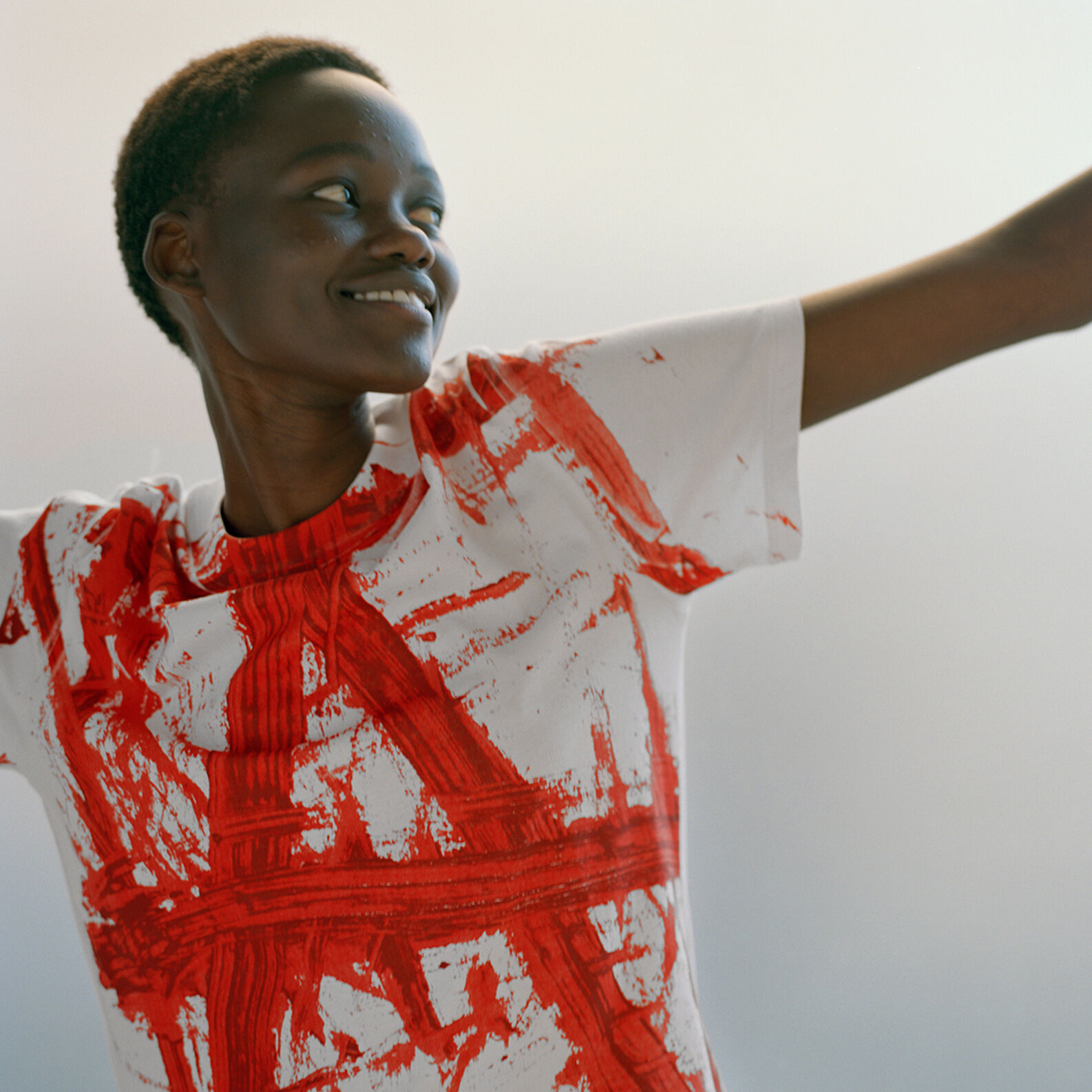 Rashid Johnson on his exclusive artist t-shirt: A is for Accountable
We released our McCartney A to Z Manifesto last year, a guiding alphabet defining who we are and who we hope to be. Our values were brought to life through the visions of global artists including Rashid Johnson, who created an original piece inspired by A is for Accountable – available on 2 February as an exclusive, limited-edition t-shirt honouring Black History Month in the United States.
Shortly after the murder of George Floyd, Rashid sent this 14-inch piece on paper which he made in his studio in lockdown in New York City. The impact of seeing what he painted, the urgency and the personal agency he means by it – it is an inescapable symbol standing for applying accountability to everything we do.
Stella
Born in Chicago, Rashid Johnson is an American conceptual artist and filmmaker whose practice is defined by its critical evocations and entangling of racial and cultural identities, Black history and mysticism. For his piece in our alphabetised manifesto, he created a colour of oil paint called 'Anxious Red'.
The A represents this time of anxiety and accountability. The letter lives inside a square, and outside of it. The anarchy symbol is in a circle. This A gives it a different home and meaning. That's intentional.
Rashid Johnson
Made from a soft organic cotton, only 30 of our exclusive Rashid Johnson t-shirts were created globally and support the cause of his choice, the 14+ Foundation. The charity develops, builds and maintains orphanages and schools in rural African communities – offering the next generation hope through quality education.
Our exclusive Rashid Johnson t-shirt drops on 2 February in select stores and on stellamccartney.com.