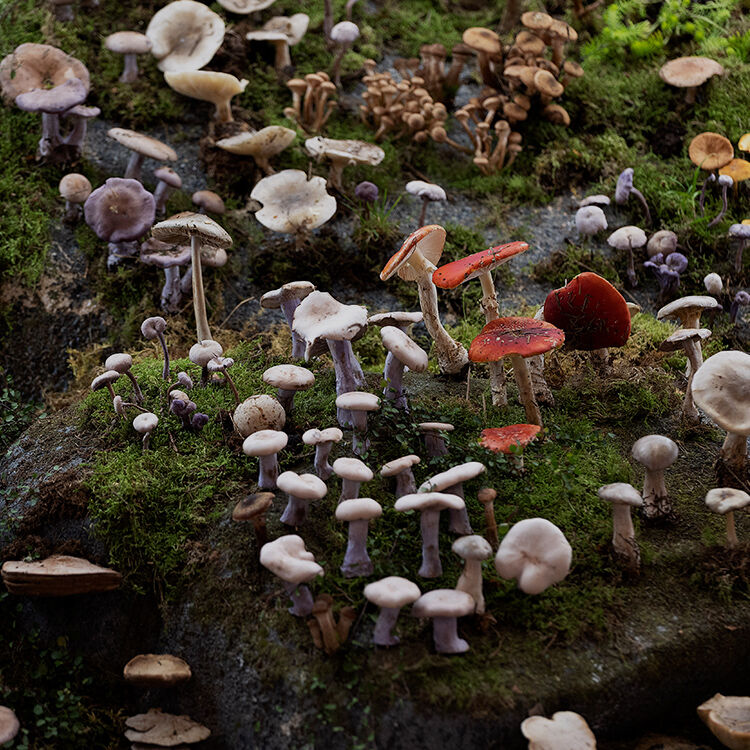 Future of Fashion: An innovation conversation with Stella McCartney
Our team is at COP26 representing the fashion industry with a travelling exhibit, "Future of Fashion: An innovation conversation with Stella McCartney." We have leveraged this global platform to showcase the limitless possibilities of material innovation – using our current achievements to inspire future actions, from private investment to government incentives for nature-positive solutions.
We also invited visiting delegates and dignitaries to take a stand against the climate and biodiversity crises by pledging to stop the use of animal leather and fur – a cause we have championed since day one. Join us and them by signing our petition here.
I hope that by representing our industry and revealing my current material innovations at COP26, I can inspire action among private sector and government leaders – driving more nature-positive investments and incentives. To not collaborate now would be an injustice to future generations and to those already suffering the worst of climate change's effects. This is our chance and I do not believe in waste.
Stella McCartney
Future of Fashion is aligned with HRH Prince Charles' Sustainable Markets Initiative (SMI) and its Terra Carta charter – a roadmap guiding businesses towards an ambitious and sustainable future by 2030. Combining the resources of Mother Earth and the private sector, Stella was the only fashion designer invited to the visionary document's signing at the G7 Summit in Cornwall.
Making the Terra Carta's message seem tangible and achievable, the Future of Fashion pieces orbit a living fungi sculpture embodying the power of innovation found in nature. Curated items are made from Bolt Threads' Mylo™️ mycelium leather, grown from mushroom roots; vegan alternatives to animal leather; plant-based fibres like forest-friendly viscose and regenerative cotton; and regenerated materials crafted from waste. To discover more about our innovations, click here.
Future of Fashion is a travelling exhibit – launched at the Kelvingrove Art Gallery and Museum in Glasgow for COP26, but with future editions to be announced soon. Stay tuned.