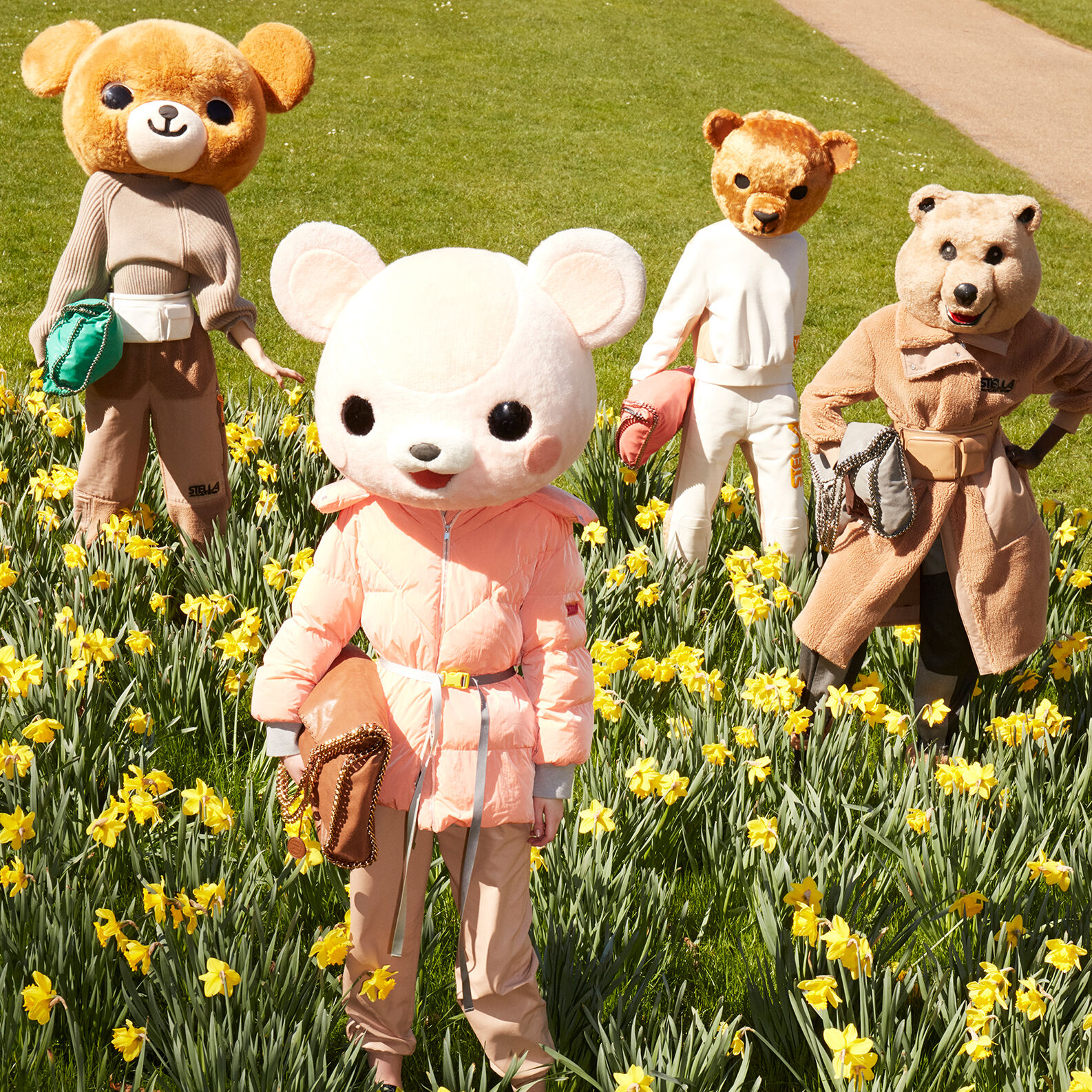 Our time has come! Autumn 2021 celebrates animals as our equals
Over the last year, as human activity slowed, we saw creatures of all stripes and sizes return to global cities. This unprecedent moment set the scene of a stylish fantasy where these species live freely and reclaim their places amongst humans, boldly declaring: Our time has come! Inspired by 'J is for Joy' from our McCartney A to Z Manifesto, our Autumn 2021 campaign celebrates animals as our equals – captured as a nature mockumentary shot by legendary fashion photographers Mert & Marcus, narrated by British comedian David Walliams and supporting Humane Society International's (HSI) petition to create a fur-free society (click here to sign).
Much like the Autumn 2021 collection itself, the film is an optimistic, energetic, colourful vision – capturing a range of creatures real and imagined joyfully living their lives in London, with Stella's signature humour. It is additionally brought to life by our Animal Reality (AR) experience, which can be launched on mobile here. Our retail spaces have also been rewilded, with exclusive digital moments exclusively discoverable in-store.
We are asking our global community of changemakers to join us in creating a fur-free society by signing the Humane Society International's petition. Every year, over 100 million animals are killed for their pelts – with Stella McCartney's use of Fur Free Fur helping prevent 60,000 animal deaths. Having sold over 1 million of our vegan, iconic Falabella bags, we have also prevented the deaths of approximately 400,000 cows.
Having never used leather, feathers, fur or skins since day one, Autumn 2021 lets our cruelty-free ethos run wild in a collection made with 80% eco-friendly materials – our most sustainable to date, kinder to our fellow creatures and Mother Earth. Pieces elevate performance wear archetypes and refocus them with softness, sensuality and fluidity. Vegan bags include our iconic Falabella playfully exaggerated as an oversized Maxi edition and the Frayme, a bold new style remixing classic brand codes.