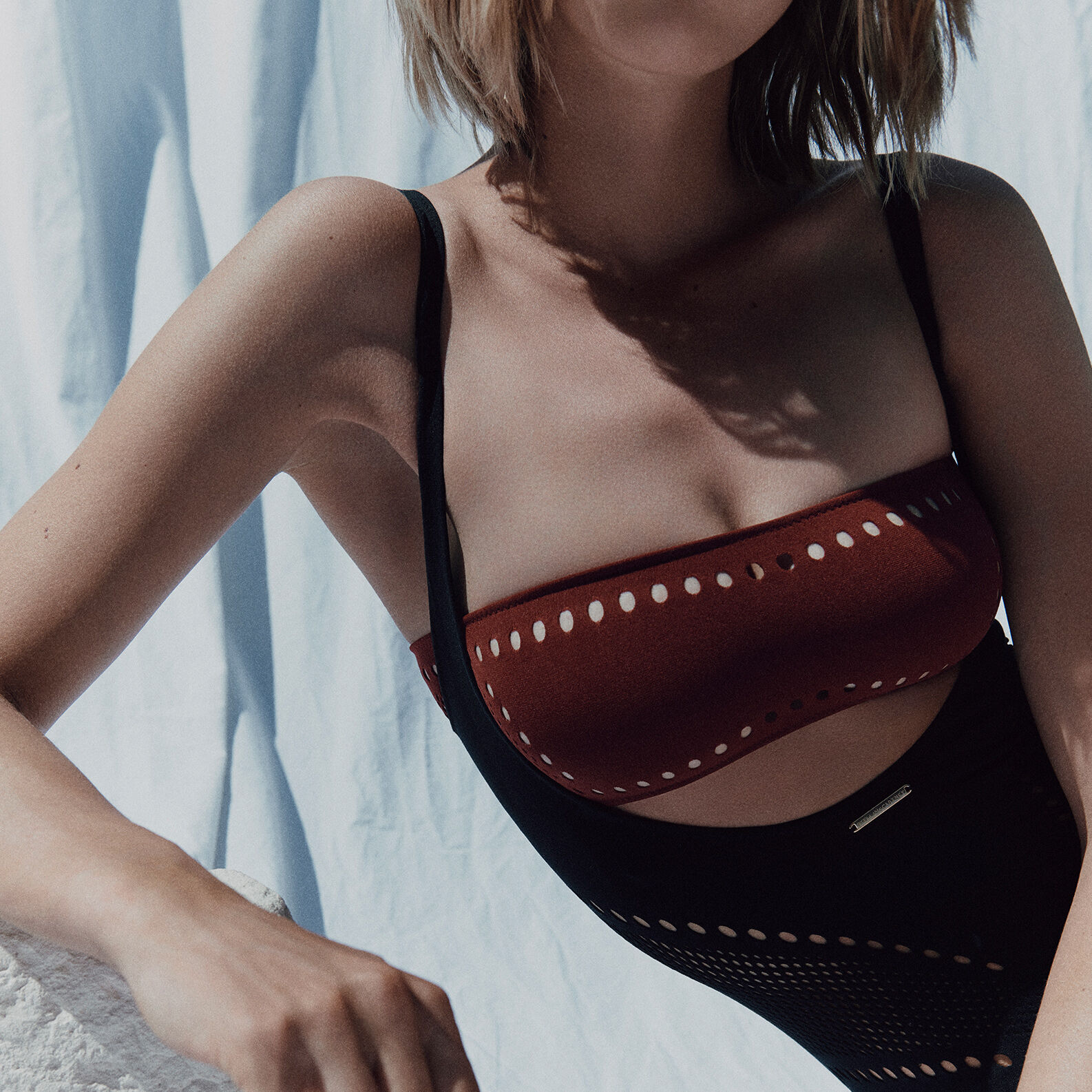 Stellawear is kind to the body and the planet
Introducing Stellawear, an innovation fusing lingerie and swimwear for endless versatility and sensuality – supporting women everywhere with every wear. Designed to be worn from seeing friends in the park to swimming in the sea in the same day, each garment shapes the body and enhances natural beauty with a zero-waste, sculpting yarn that is kind to Mother Earth.
I wanted to create something that sucked me in and sculpted my body in all the right places, but also that I could wear as outerwear or more intimately. I love the idea of wearing my Stellawear pieces with a pair of jeans, taking off my denim and running into the pool. They dry super quickly and then you're off to have lunch.
Stella McCartney
Pieces can be worn more, empowering you to buy less. Whether as fully reversible separates, layered upon each other or teased under daywear, Stellawear flatters the body in breathable, UV-tested, quick-drying materials that are chlorine and saltwater safe. Must-have styles include a bandeau and brief set with our iconic perforations accentuating natural curves, and a high-neck bodysuit – an architectural, effortlessly sensual take on a Stella classic.
The collection was shot by Parisian creative duo Melanie + Ramon, who additionally captured our Autumn Winter 2020 swimwear collection. They say, "We especially loved one Stellawear piece, a very athletic bodysuit with one single strap in the back. This design frees any movement and the soft knitting fits every body type."
Made almost entirely from eco-friendly materials, Stellawear Autumn Winter 2020 is our most sustainable swimwear and lingerie collection to date. Pushing towards circularity, pieces are crafted from Aquafil® yarn that architects the body – created with ROICA™️ Eco-Smart™️ fibres, an elastane produced from pre-consumer recycled content, and Econyl® regenerated nylon from ocean plastics and textiles destined for landfill.