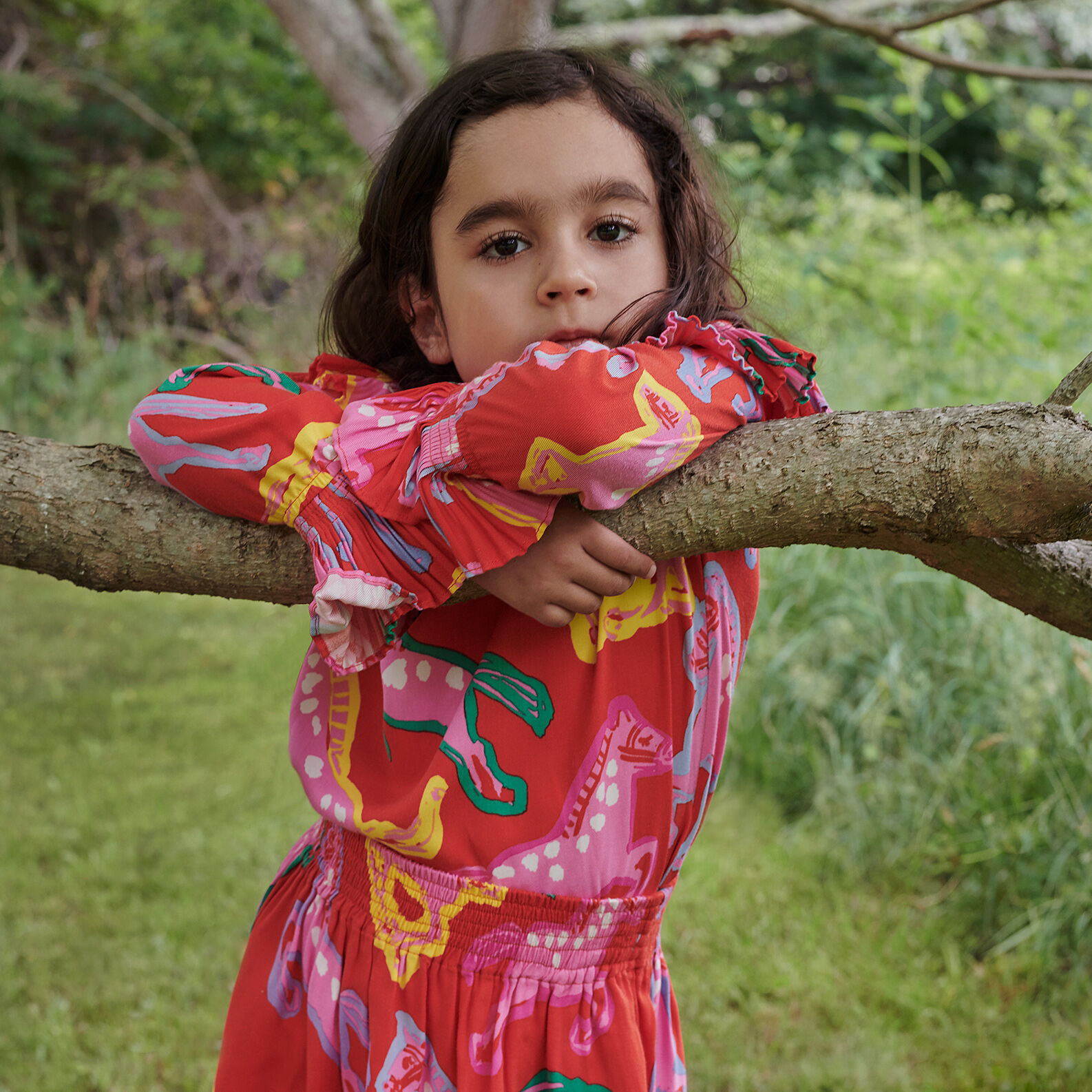 Stella Kids AW2020 is a Stellabration of sustainable kidswear
It's our birthday! Autumn Winter 2020 is a Stellabration of 10 years of Stella Kids – a party of energetic prints, vibrant colours, musical motifs and anniversary designs, made with over 75% sustainable materials.
To celebrate the occasion, we invited our friend, photographer Sharif Hamza, to show us how he and his daughters Stella and Naya have been having family fun at home in New York City during lockdown.
Autumn Winter 2020's celebratory mood ignites across a vibrant palette and stellar graphic explosions reminiscent of fireworks, as well as our signature rainbow motifs. Fringe detailing is inspired by our womenswear line, while Stella pays tribute to her countryside childhood with colour-blocked denim, frilled dresses and wild horse prints in forest-friendly viscose.
The Stellabration is more subtle for boys but no less jubilant, across varsity knitwear and outerwear pieces featuring the anniversary '10' as well as (literal) party animals and musical monsters. Taking the occasion outdoors, the collection covers a wide range of sportswear and skiwear in recycled polyester alongside a variety of boots and bags, including back-to-school rucksacks.
For more formal events, occasion wear returns for Stella Kids AW20 as do special organic cotton pieces celebrating Halloween and Christmas. Rounding out the collection are gift boxes containing ditsy flower underwear sets for girls and musical monsters for boys.
Stella Kids has pushed the boundaries of eco-friendly kidswear since 2010 and Autumn Winter 2020 is no exception, with pieces made from sustainable materials like organic cotton, forest-friendly viscose and lyocell, and recycled polyester and nylon. Discover the collection in-store and online now.