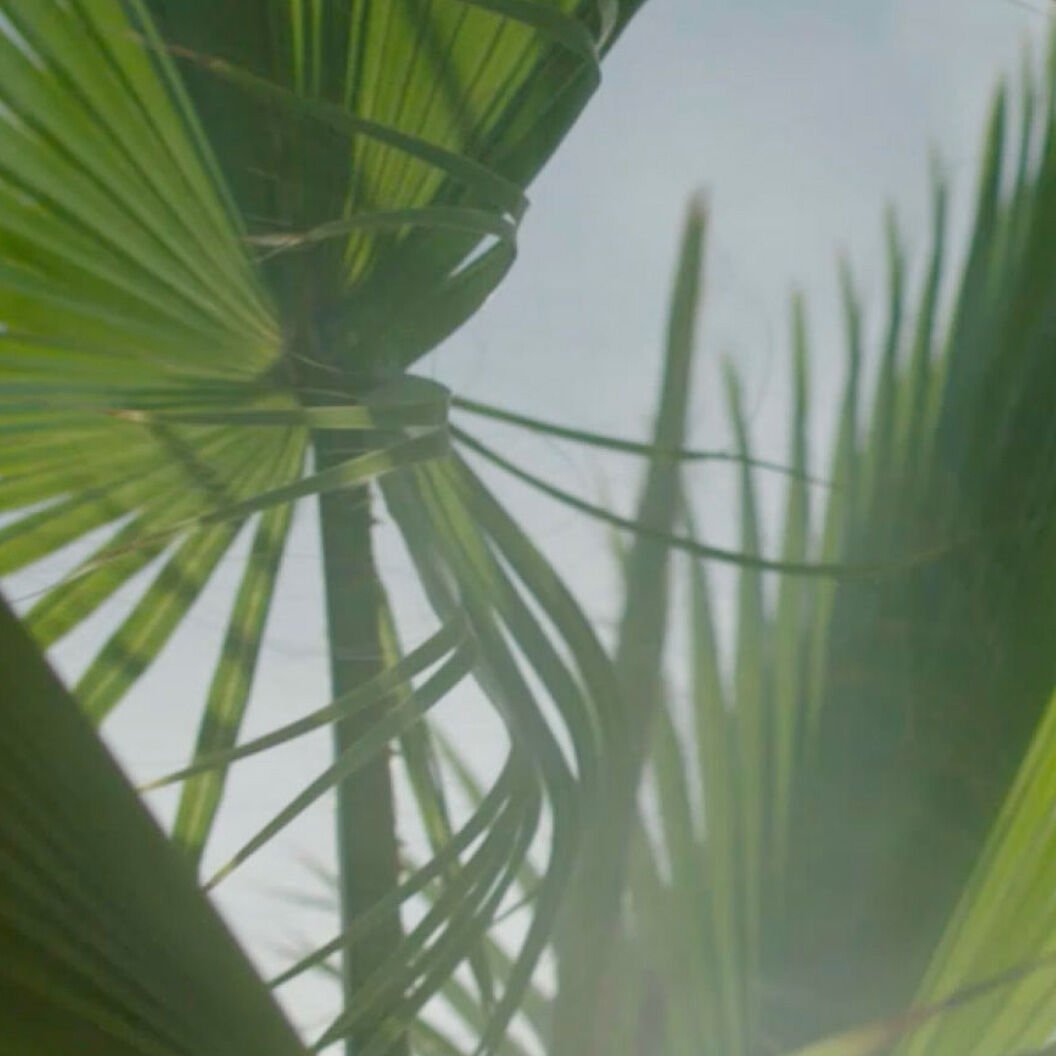 We are on a conscious luxury mission to create fashion that does not compromise on desirability or sustainability and that holds us accountable to our targets. Our approach to sustainability is still a work in progress – we are not perfect, but we are making every action count. We want to push boundaries, open new opportunities and advance change in the fashion industry. The science is clear and so are we.
From how we source materials to how we invest in initiatives, from the way we operate our stores and offices to how we inspire and mobilise our community to make better decisions, we are always guided by our bold values.
Discover our commitments to you, our planet and our fellow creatures.
No leather, feathers, fur or skins
We are a vegetarian company which means that no animals are killed for our products.
None of our collections contain leather, feathers, fur or exotic skins, and none of the glues used in our shoes or bags come from animals either. Instead, we are committed to our values – the leading inspiration behind our cruelty-free material innovations.
PVC free
In 2008, we began to phase out our use of PVC and, since 2010, all Stella McCartney products have been proudly PVC-free. In addition to our own collections, we also ensure that all adidas by Stella McCartney pieces are PVC plastic-free.
Greenpeace names PVC (polyvinyl chloride) as the most environmentally damaging of all plastics. Vinyl chloride is used to make most PVC plastic and vinyl products. Short-term exposure to high levels of vinyl chloride in air can result in central nervous system effects, such as dizziness, drowsiness, and headaches in humans. Long-term exposure can result in liver damage and can lead to an increased risk of cancer

¹
No cotton from China, Syria, Turkmenistan or Uzbekistan
None of our cotton comes from Uzbekistan, Syria, Turkmenistan or from other areas that are considered high risk for child or forced labour.
We use organic cotton whenever possible, promoting improved practices in the supply chain and providing a better livelihood to farmers.
No viscose from ancient and endangered forests
Our responsibly sourced forest-friendly viscose, acetate and wooden shoe soles are FSC-certified, traceable and never from ancient or endangered forests, or other controversial sources.
This is a result of the CanopyStyle Audit, a third-party verification of the world's largest viscose producers, completed by the Rainforest Alliance. These audits represent a major step in transforming the environmental footprint of the rayon and viscose supply chain, and in preserving our endangered forests.
We look to work with some of the most highly ranking suppliers, as verified by the CanopyStyle Audit's Hot Button Report2, meaning they have the industry-leading result of having attained a low-risk rating for sourcing from ancient and endangered forests.
No Perfluorinated Compounds (PFCs) or azo dyes
Perfluorinated Compounds (PFCs) are banned from use in our production.
PFCs are used to make fabrics water-repellent but are considered to be harmful for the environment, negatively impacting the reproduction and lives of aquatic organisms. Azo dyes are similarly banned from use in our supply chain and throughout Europe.
No sandblasting
We do not sandblast our denim. This is a technique for distressing the material, giving it a worn-in look. However, the process of sandblasting has been shown to cause fatal lung diseases in the workers carrying out the process. Any distressing that is found on our denim has been done using methods that are safe for the people carrying them out.
Product Restricted Substances List (PRSL)
Our Product Restricted Substances List has been developed to ensure all our direct suppliers, raw materials and other components are in compliance with the strictest regulations worldwide to protect health, product safety and the environment.
The PRSL is an essential part of our commitment. Compliance with our standards is mandatory for all Stella McCartney products, including packaging materials to offer safe products to all customers. We are continuously monitoring and reviewing beyond legislation to eliminate any chemicals and harmful substances throughout our supply chain.
Learn more about our PRSL.
Responsible Sourcing Guide
Our Responsible Sourcing Guide clearly communicates our values and the expectations dedicated to ensuring the highest social and environmental standards required throughout our supply chain.
The guide ensures our suppliers – as a collective – conform to our policies, procedures and expectations related to social welfare and environmental stewardship. It includes procedures and processes in order to meet such requirements. We work collaboratively with our suppliers to use national standards as a stepping stone to enable continuous improvements and to accelerate sustainable progress.
Our fundamental principles for responsible sourcing:
Respect for people
Respect for animals
Respect for nature
No mulesing
Wherever possible, we source our wool from Z-Wool, our regenerative wool supplier, NATIVA™, and farms that committed to the highest levels of animal welfare and environmental stewardship.
We do not and will not accept wool from farms that allow mulesing.
Moving forwards, we are committed to moving our entire wool supply chain to regeneratively sourced wool.
Merino sheep are specifically bred to have wrinkled skin, which means more wool per animal. Attracted to the moisture, flies lay eggs in the folds of skin, and the hatched maggots can eat the sheep alive. In order to prevent this condition – known as 'flystrike' – Australian ranchers perform 'mulesing', which involves carving huge strips of skin and flesh off the backs of unanaesthetised lambs' legs and around their tails. This is done to cause smooth, scarred skin that won't harbour fly eggs, yet the bloody wounds often get flystrike before they heal (

4)

.
This is a result of the CanopyStyle Audits, a third-party verification of the world's largest viscose producers completed by Rainforest Alliance. These audits represent a major step in transforming the environmental footprint of the rayon/viscose supply chain and preserving endangered forests. Our suppliers also received the highest ranking in Canopy's Hot Button Report.
FSC certified wood, paper and packaging
All of the paper and packaging we use is FSC-certified or from recycled sources. This helps to ensure that, like our forest-friendly viscose, the rest of our tree-based materials are also never from ancient and endangered forests – ensuring that there is no net loss and that we are not contributing to deforestation.

Against animal testing
Always in line with our cruelty-free ethos, we are proud to confirm that none of our products are tested on animals.
STELLA by Stella McCartney is a responsible alternative to luxury skincare, developed in partnership with LVMH Beauty Division, that supports caring for ourselves and Mother Earth in perfect harmony. We always stand by our vegan and cruelty-free principles at heart and each STELLA formulation is made with at least 99% natural-origin ingredients.
Our stores and offices
As a forward-thinking brand, we strive to make responsible decisions in every part of our business, including the way that we design and operate our stores and offices.
In 2012, we banned the use of plastic water bottles in our stores and offices – encouraging all colleagues to use reusable alternatives.
Since 2013, all of our new stores have been lit with LED lighting that uses 75% less energy than traditional bulbs and last over 25 times longer than conventional options5. We use 100% renewable energy sources in our Old Bond Street flagship store and head office in London. They are powered by Ecotricity, a renewable energy company investing its revenue into building new wind turbines.
Wherever possible, we purchase our store fittings and office furniture locally or from auctions to give them a new lease of life. We recently gave our old office chairs to Rype Office, a furniture refurbishment company, to avoid sending them to landfill or needing to be broken down for recycling.
We offer planet-friendly schemes for our teams, including Cushon pensions scheme and rewards with Plants for Perks. We encourage colleagues to volunteer for at least three days in the year, which falls outside of annual leave allowances.

Circularity
We are committed to reducing our waste and use of virgin raw materials, as well as increasing the use of repurposed, recycled and regenerative alternatives.
We launched our first consumer-facing product take-back and recycling scheme within the Spring 2023 collection, where one item has been designed for this system (designed for disassembly). Stella McCartney is trialling the scheme with a supply chain partner, with the expectation that this will continue and grow going forward – covering a greater portion of materials, styles and collections over the years to enable and encourage customers to keep materials in circulation once they have left Stella McCartney ownership after the point of sale.
Discover more about circularity at Stella McCartney.
1Vinyl chloride, United States Environmental Protection Agency
2Mulesing by the Wool Industry, PETA