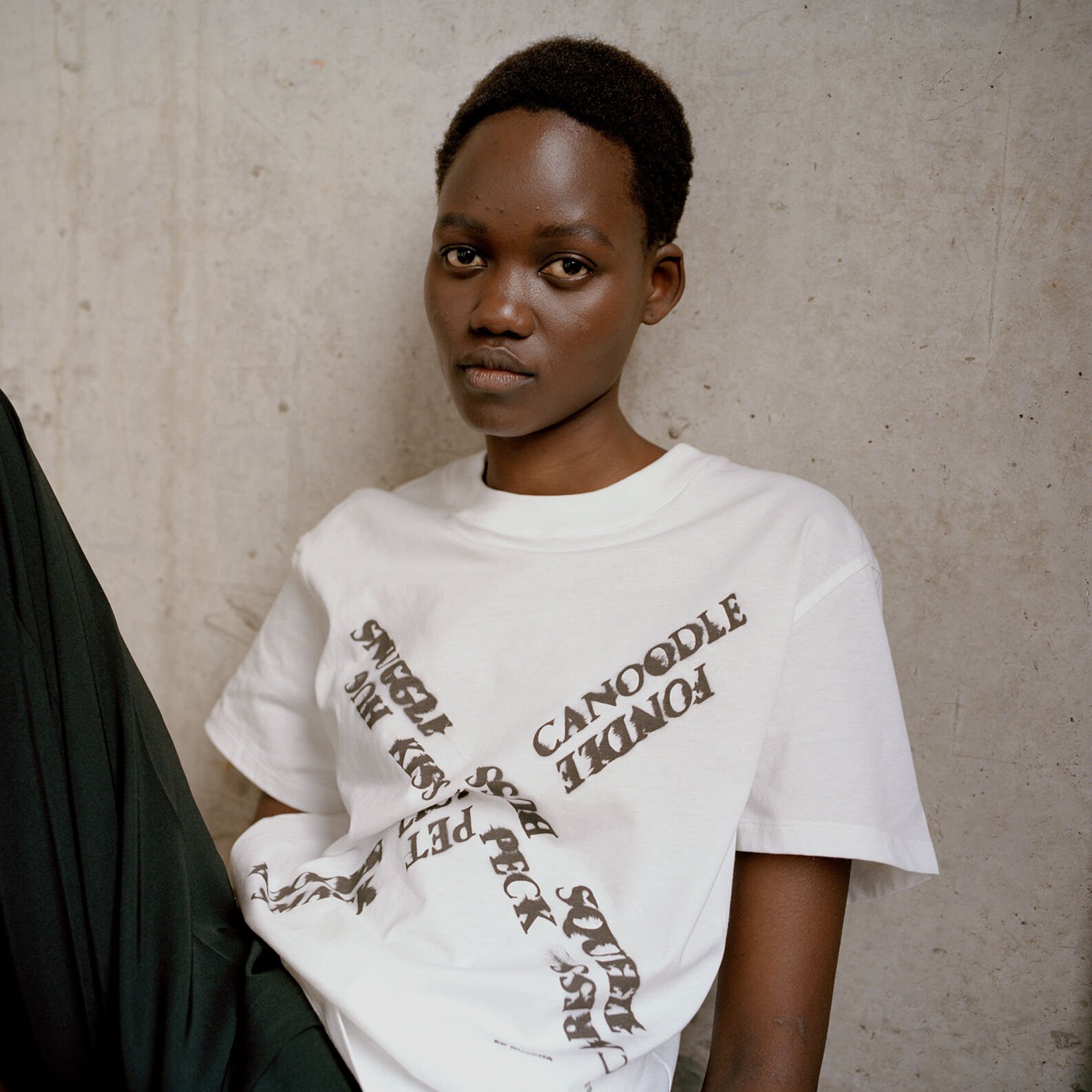 McCartney A to Z Manifesto: Exclusive artist t-shirts
Blending fashion, art and sustainability, our McCartney A to Z Manifesto expresses our values through the visions of global artists. Inspired by our guiding alphabet, seven have made their pieces available as exclusive artist t-shirts – with the first drop on 3 December at 14:00 BST. Each of these limited editions features the work of living legends like George Condo, Ed Ruscha and Cindy Sherman and is individually numbered one to 30.
Only 30 of each of these collector's items will be created, with 50% of the profits from sales supporting a cause of the artist's choice. The complete list includes Rashid Johnson (A is for Accountable), the 14+ Foundation; Cindy Sherman (E is for Effortless), Planned Parenthood; George Condo (G is for Grateful), Conservation International; Jeff Koons (K is for Kindness), International Centre for Missing & Exploited Children; Olafur Eliasson (O is for Organic); Hajime Sorayama (S is for Sustainability), Médecins Sans Frontières Japan; Ed Ruscha (X is for Kiss), Mojave Desert Land Trust Seed Bank.
A conscious moment, our artist t-shirts are made from organic cotton to reduce water waste and soil erosion and eliminate the use of harmful chemicals, fertilisers and pesticides. They are also packaged in a renewable, recyclable material.
Our exclusive artist t-shirts will be available at stellamccartney.com as well as select Stella McCartney stores.