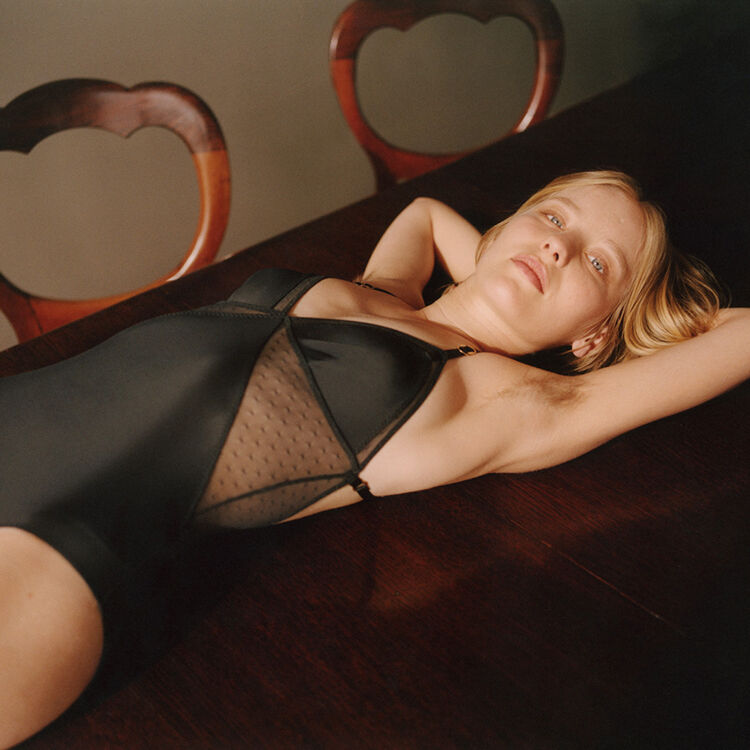 Spring Summer 2021 lingerie reveals a natural desire to be free
After a year spent indoors, there is a natural desire to be free and unrestricted in the world – a need to once again reveal our most feminine, flirtatious and fun selves. Spring Summer 2021 lingerie taps into this longing, joyfully celebrating the intimate connection between women and Mother Earth through luxurious pieces crafted to be confidently worn at home or anywhere.
Rooted in everyday decadence and desire, elevated comfort inspires women to be at ease with an instinctive sexiness and cool in fashionable styles like soft cups and bandeaus, revealing mesh and lace, removable straps and leisurely shorts and bodysuits – a personal favourite of Stella's. Pieces embody a youthful energy whether worn under clothing or as outerwear, personifying a progressive femininity inspired by our McCartney A to Z Manifesto.
A playful palette blooms with optimism and freshness, inspired by nature and grounded by monochromatic tones and our signature animal prints. Key pieces include the youthful sportiness of Ivy Chatting's logo-trimmed bra and brief set. Annabelle Dashing reimagines our iconic Miracle Dress as a bodysuit with micro dots across tulle mesh, riffing on T is for Timeless from the McCartney A to Z Manifesto. Maggie Twisting zebra nightwear includes contrast leopard cuffs – worn with effortless sensuality at home or out in the urban jungle.
Blending sensuality and sustainability, a connection to Mother Earth is also teased through conscious fabrics including lace made from 90% recycled materials, eco jersey and organic cotton.