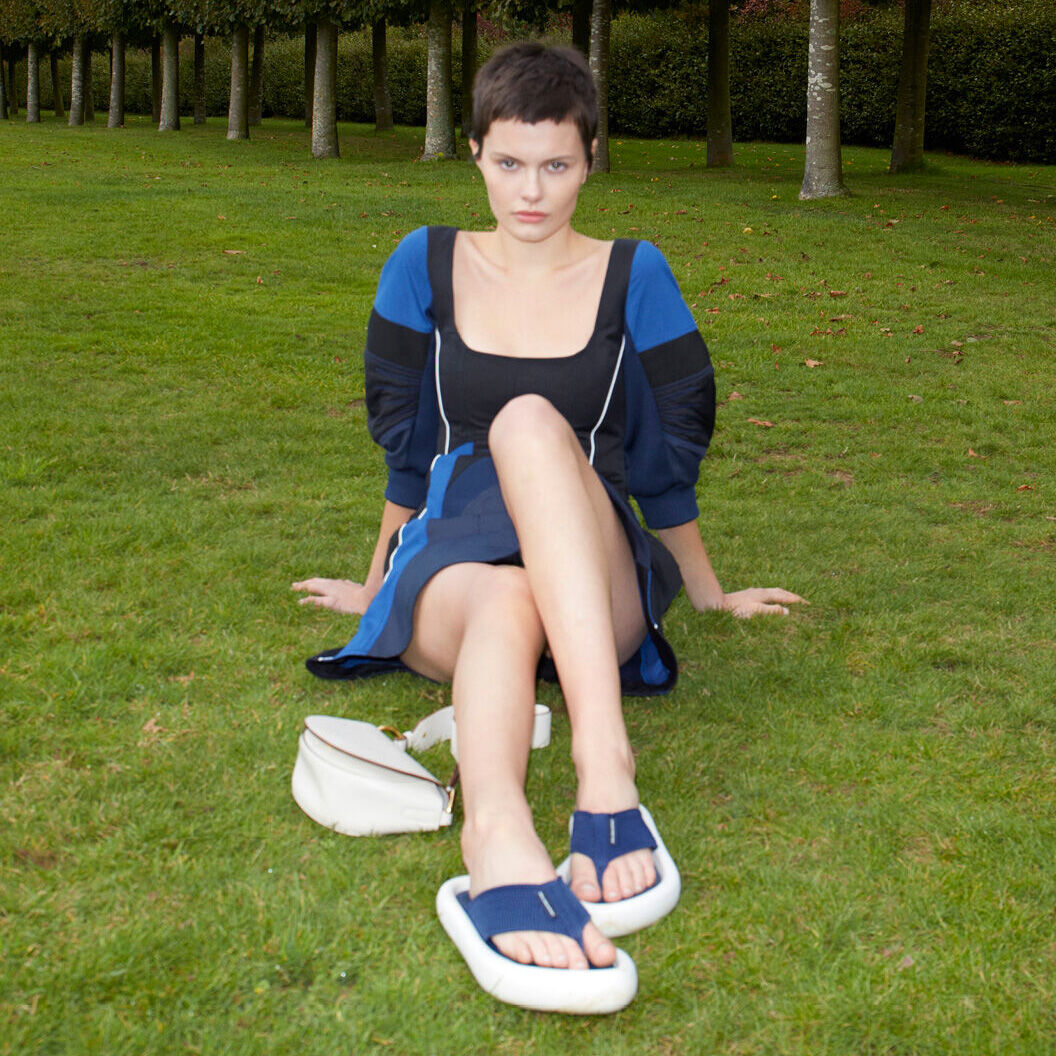 Millions of tonnes of industrial waste are sent to landfill around the globe annually, where they take centuries to decompose. Guided by the values communicated in the McCartney A to Z Manifesto, we aim to flip –and flop– the script on recycled footwear and are taking a first step in this more circular direction with the new Air Slide.
Launched as part of the McCartney A to Z Manifesto: Summer 2021 Collection, they are our first style created with recycled manufacturing waste sourced directly from the factories they are made in. In fact, nearly every component of the progressive flip flop has recycled content.
Our Air Slide is distinctive for its exaggerated midsole, made with 50% recycled phylon (manufacturing waste). By circularly upcycling this cast-off material, we are reducing our need for virgin oil-based plastics.
Additionally, our Air Slide's webbing straps and tongue are made of recycled polyester. Other components with recycled content include the insole as well as the sole's rubber thread. Even the dust bag is recycled polyester, featuring a QR code guiding our conscious community to discover more about the sustainable story behind the Air Slide.
Other Materials & Innovation