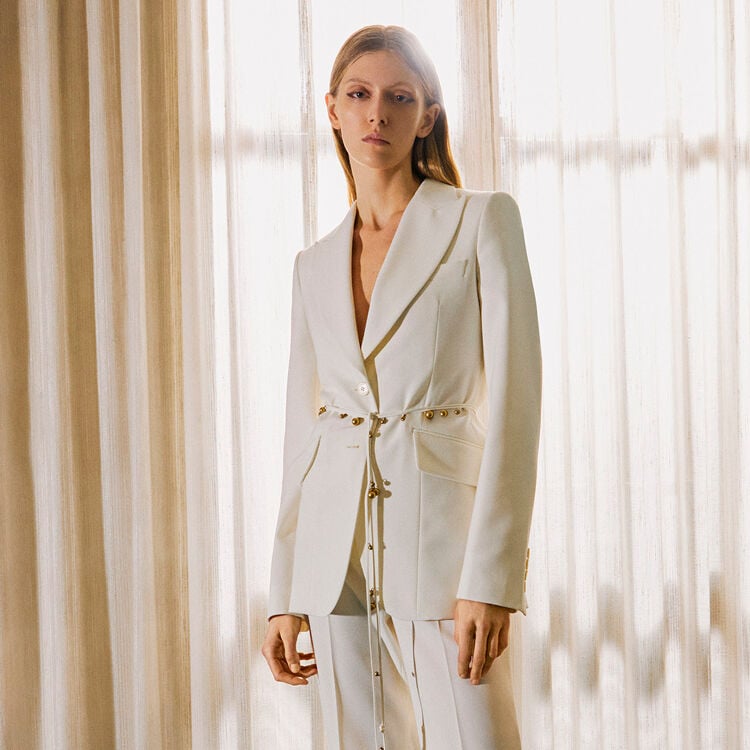 The ageless twists of Autumn 2022: For Stella women, forever
Autumn 2022 is captured in a villa designed by architect Osvaldo Borsani in Milan, harmonising a New World attitude with Italian sensibilities.
I want to honour our precious place in fashion, our team and the women who have always supported us. Every piece makes a statement, while still being what every woman's closet needs in her busy life. These are the staples women want to be wearing right now, myself included.
Stella
After celebrating her brand's 20th anniversary last year, Stella got back to her roots – revisiting her personal favourites and energising their universal appeal. She knows her fans have always come to her for foundational solutions that every wardrobe needs, and that is what Autumn 2022 delivers.
Her inspiration began with the notion of a tailored hippie – an ageless Stella woman ambitious in every aspect of her life, who has returned to the world. This was expressed through an infinitely wearable collection blending softness and structure, natural glamour and eccentricity, simplicity and complexity.
Models are captured in the ornate stairwells, gardens and the mid-century décor of Villa Borsani's opulence, embodying the collection's respect for the past and its celebration of modernity. Holding vegan, iconic Falabella and Frayme bags, they wear brand classics brought into the now and elevated with twists – including distorted prints like glitched herringbone on foundational outerwear, warped cheetah on fluid silks and painted florals reinterpreting photos from Stella's own garden.
Made with 72% responsible fabrics, complementary pieces simultaneously envelope the body whilst emphasising its sexiest curves. Having recently revisited The Beatles' archive, Stella pulled from John Lennon's 1970s masculine tailoring – cut from traceable and regenerative wool, with cropped straight trousers revealing cowboy boots.
Time is the ultimate luxury and making conscious choices is the ultimate challenge. I want to make it easier for people to make responsible fashion moves, while never compromising on beauty or desirability.
Stella
Stella has been wanting to create vegan cowboy boots for years, not an easy step while maintaining a luxury level of quality. Her version features authentic vintage details, a proud achievement. This moment continues in white Alter Mat jackets and high-cut skirts, as well as fringed overcoats in punches of red.
Encrusted jewels and fluid silks signal a conscious return to evening wear – styled playfully with chunky chains on new Air Slide pool sliders. Even dressed to go out, the Stella woman is naturally relaxed.
Tailoring comes into focus once again through tuxedos with pin-striped diamonds. Silky forest-friendly viscose halter dresses progress the season's call for refreshed glamour, while asymmetric sustainable sablé gowns and glittery lurex knitwear volumes shimmer with new elegance.
Looking ahead, Stella is creating a new heritage with a revised monogram – inspired graphically by circularity and balance. A nod to the brand's past, whilst graphically communicating its path forward.