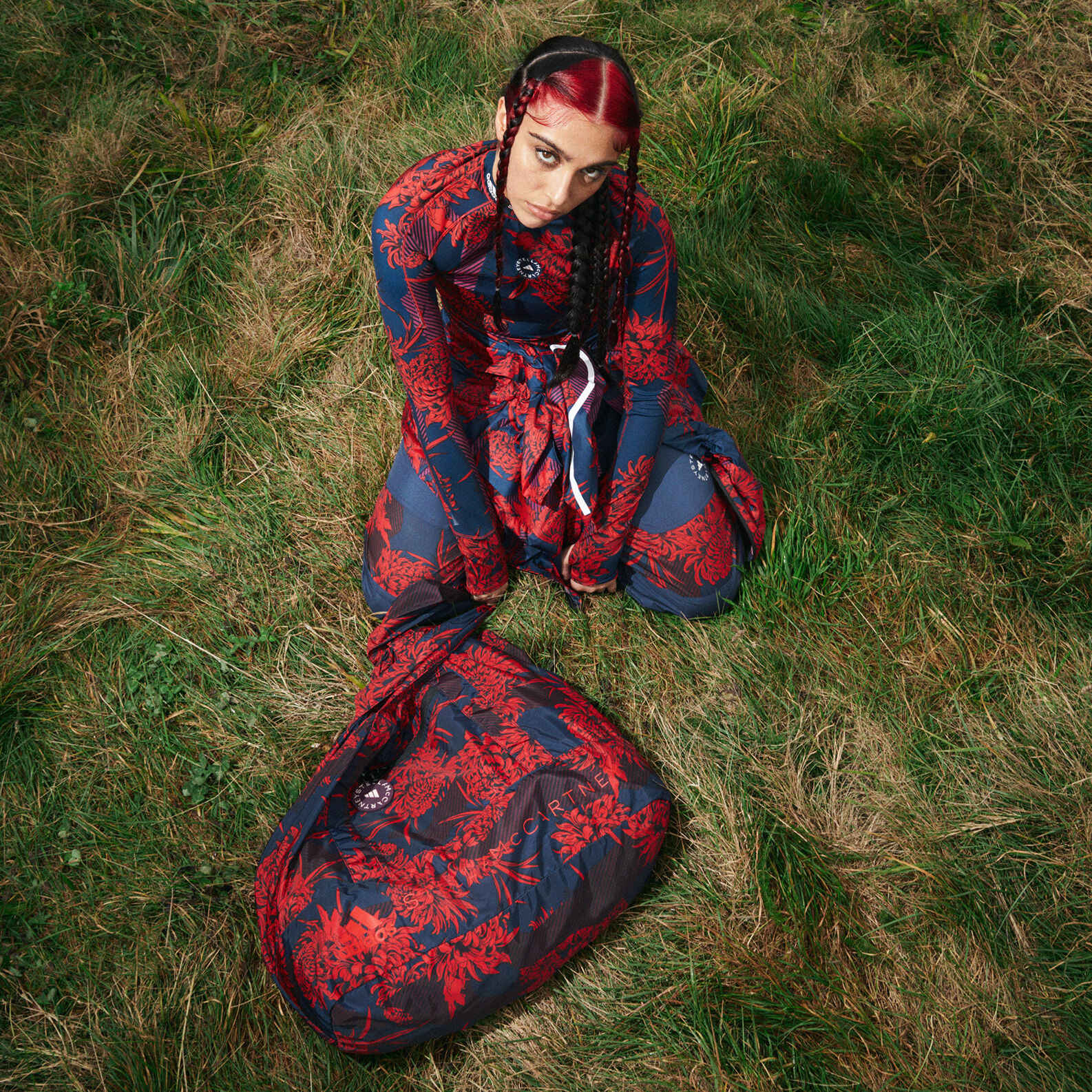 adidas by Stella McCartney
adidas by Stella McCartney is a unique partnership within fashion and sportswear. Since 2005, we have worked with adidas to design a collection of high-performance sportswear for women, across a wide range of disciplines including running, yoga, tennis and swim. This is the most comprehensive and innovative adidas collaboration of its kind, with sleek cuts, precise lines and fit that echo the exceptional feminine tailoring we have become known for. As well as being functional, adidas by Stella McCartney follows the same code of ethics and modern ethos as all our collections. The apparel is made using sustainable materials including recycled polyester and recycled nylon, combined with adidas' targeted technologies.
Q&A with Stella
Why did you choose to launch the adidas by Stella McCartney collection?
I really wanted to change what I saw out there. Sports clothing for women, in particular sports performance, was such an ill addressed subject. The colours were very basic and there wasn't much variation in design. I saw this as a real opportunity to put it right by offering women something they could work out in and still feel good about the way they look. Also, on the technical side, I find it really exciting to work with cutting edge sports performance technology and offering it to women.


How is designing sportswear different from designing Ready-to-wear?
There are many differences. One of them is that I have to take the sports performance side into account. I also have to take into account different materials that have a very high technical level of involvement.
Where do you get your inspiration from?
It's very similar to where I find the inspiration for all the other things I do normally. It's mostly being inspired by real women, naturally sexy modern women, so I try to get into their heads and figure out their needs. These needs are obviously very different when it comes to sports performance, but I try to use the normal inspirations that I look at… film, music, everyday life really.
How do you incorporate the eco-friendly philosophy of the brand in the adidas by Stella McCartney range?
There are a lot of sustainable materials like organic cotton and recycled yarn; and innovations like the adidas DryDye technology – which uses no water at all to dye clothing. For Spring Summer 2014 we have specific Low Waste products which are created with100% no waste: 95% of fabric is used during pattern cutting and the other 5% is recycled or repurposed.
Each season we have a sustainable requirement percentage and we out perform it each time. There is quite a lot out there but there could always be more…
What are you most proud of in your adidas by Stella McCartney range?
I'm most proud of the fact that it's a really genuine piece of work. I always said that I would do it but only if it was in true to the high performance level of the brand, and we haven't veered off that dream – which is to create stylish clothes and not sacrifice style for your sport. We are still one of the only collaborations between fashion and sport that truly targets the high performance arena and I am really proud of that.
Tell us about the first adidas by Stella McCartney store you've opened in London?
This store is a celebration of what we have been building for the last 8 years together with adidas. Hopefully it is going to be the home for women to go to find everything they need for their sports without sacrificing their style in any way. It's very much part of the world of Stella McCartney store that we have opened in Brompton Cross, it's really the icing on the cake, completing the different facets of the brand.