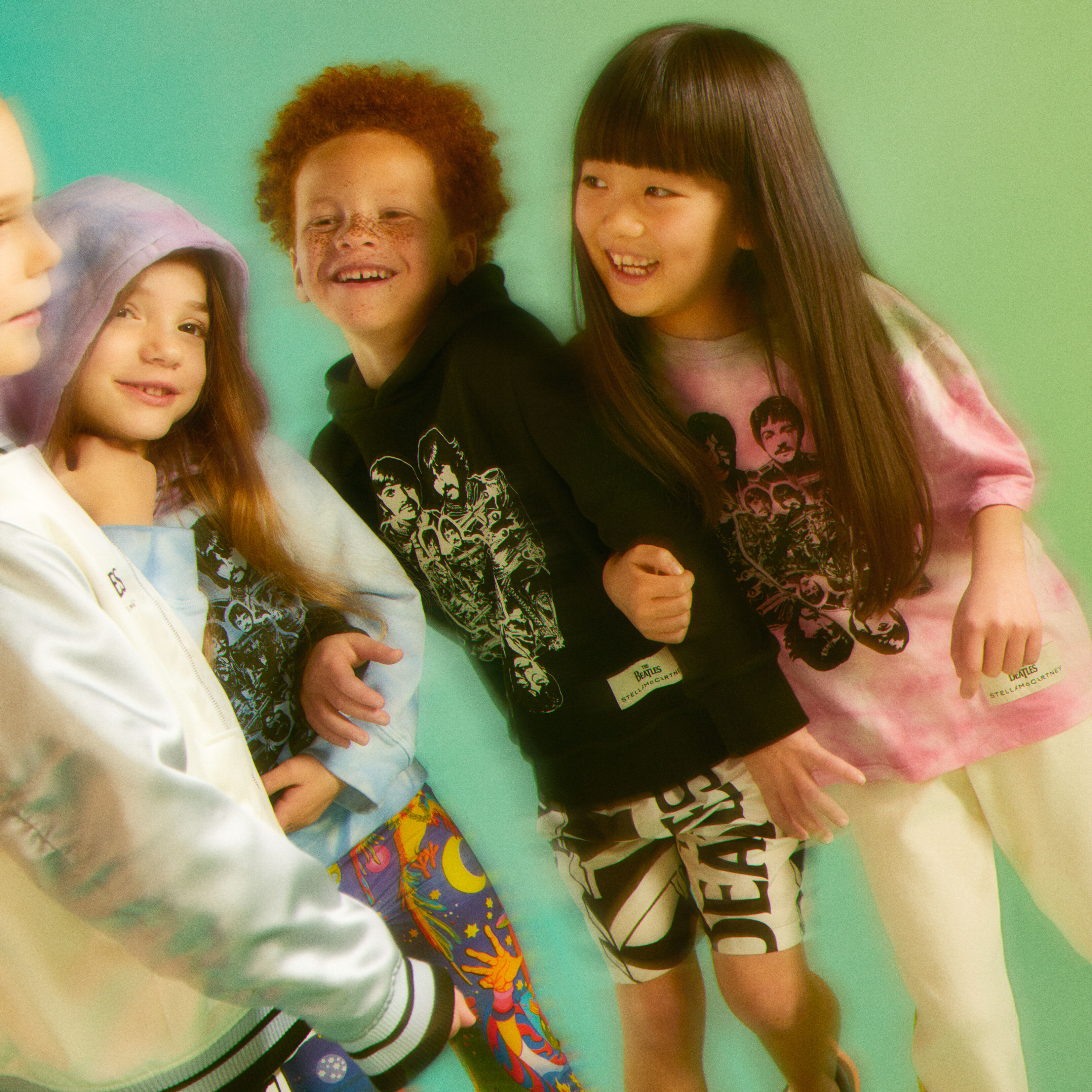 A new generation rocks Stella Kids x The Beatles: Get Back
Here comes the fun… do, do, do!
The Beatles' lifelong friendships, collaborative values and vibrant creativity have the power to make every generation come together. A revolutionary band of changemakers and status-quo shakers, the legendary foursome playfully taught the world how music and positivity could pioneer cultural change – a timeless and timely lesson for us all, brought to life by our new Stella Kids x The Beatles: Get Back capsule.
More relevant now than ever, we honour the foursome's forward-facing vision through an inclusive setlist of conscious, collectible pieces for fans of all ages.
A first-ever wardrobe of joyful pieces plays homage to the British group's adventurous spirit and ageless messages through mini-me versions of the grown-up Get Back capsule. Blending music and fashion, monochromatic graphics, electric prints and album cover imagery rock out across organic cotton t-shirts, jumpers and hoodies.
Bold logos inspired by The Beatles' most iconic typography are reimagined on coordinated tracksuits, while psychedelic prints created by their long-time collaborators, The Fool collective, add movement to ruffled dresses and matching sets.